Horoscope for August 2017 for Gemini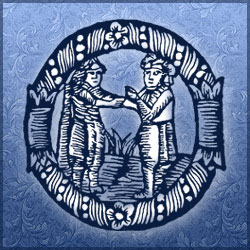 Horoscope for August 2017 warns Gemini representatives against hasty decisions. All your attempts to bring fundamental changes to your life spontaneously will meet the same sad ending. Ask yourself whether you are willing to repeatedly experience the unfortunate fiasco. If not, stars have the following advice for you - everything you plan to implement, you should start with a detailed preparatory work. Only then your reforms will yield positive results and give you a reason to feel proud.
The end of this summer will fill Gemini representatives with a sudden feeling that their personal life has turned into a sad play evoking boredom and yawns. Pursuing a great desire to shake off the dust from their personal relationships as soon as possible, Gemini representatives will take literally every chance to look for an opportunity to get acquainted with the opposite sex. Your face will have a sort of a running line that will say "ready for hunting". However, stars do like paradoxes, and as a result you will become a "victim" yourself! The person, who's going to cunningly lure you into the trap, will make an overwhelming impression on you (the impression so great, that you'll think about this person every single minute of your free time). At this point you won't be able to predict the outcome of this acquaintance. However, eventually you will start noticing that you are turning into a puppet in the hands of your seductive passion. If you are married, you should be even more careful! The "love test" on the side that the stars have prepared for you might rob you of your happiness in marriage. Before falling a victim to your seducer (seductress), imagine how you're going to look your second half in the eye after such a grave "sin" .
The month of August is expected to bring hardly any unpleasant surprises to the career aspect of Gemini's life. There's only one "bad surprise" that you could provoke yourself! If some time ago you've started thinking about finding a new job, the end of summer will add even more extensive features to this idea. It is quite possible that you may even inform your current boss of this desire. It would be nice if he or she finds the words to keep you from it, but there's a chance that you might hear something along the lines of, "You know where the door is, so please proceed with the search for a new job!" If you are self-employed, August does not suggest you to shoot from the hip while evaluating the strengths and weaknesses of your staff. If somebody's work is not bringing you particular delight, before firing this employee, call him or her out and ask about what exactly prevents him or her from proper work. It is quite possible that the answer you might hear will include a rather touching explanation...
The well-being of Gemini representatives in August is expected to remain at a significantly high level. However, you shouldn't tempt Lady Fate with your extravagant behaviour! You cannot but agree, that it's rather irrational to be running barefoot in the rain, perfectly realizing, that it might cause cystitis or another serious disease!
Horoscope for August 2017 for each zodiac sign
Horoscope for August 2017
Horoscope for August 2017 for Gemini