Horoscope for April 2017 for Leo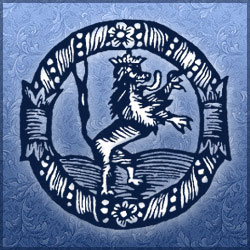 Horoscope for April 2017 does not predict major trouble for people born under the Leo sign. You will be moving towards your long-planned goal slowly but steadily, only occasionally wishing that you haven't followed somebody's advice at a given time. The middle of this spring suggests you to carefully analyse all the information received. And there's an even more lucrative option: find yourself a personal "guru", who will always encourage you and push in the right direction.
April is not expected to have any major effect on the private lives of Leo representatives. If in the past you have tried to start a new romantic relation and haven't missed an opportunity to get acquainted with the opposite sex, the middle of spring will let you continue your "hunt". Your appearance in bars, cafes or at parties will make it seem as if a truly royal Leo, proudly shaking the luxurious mane, is ready to pounce on a new victim. However, once the target will be close enough, once the object of your attention shows mutual interest in this "play", you will immediately pass, as if you are not the king of beasts, but a timid domestic kitten. Simply put, your own indecisiveness and inborn modesty will interfere with your plans of starting a bright April romance. If you are married, stars can only congratulate you! It seems that your marriage partner will finally realise that they live with no-one else, but a royal representative. At this point, your life is going to be filled with pleasant surprises, unexpected gifts, and unforgettable weekends organised by your better half.
April will exclude any kind of thrilling and unexpected events in the lives of Leo-employees. Your salary won't change its usual size, which means that your dreams of a major purchase will continue to be just a dream. No, Lady Luck does have a noticeable gift for you, but it will have a rather intangible value (a new person will appear at your work place, who will eventually become your reliable support and help). April will help Leo representatives involved in create professions find enthusiastic admirers of their talent (all it will take from you is spend as much time as possible on developing your social account). Leo-entrepreneurs will spend the month of April without noticeable progress. Any kind of unpleasant surprises and disasters will pass your business by, however you shouldn't expect any noticeable sales growth or the appearance of new investors.
April will help Leo representatives to suddenly realize that they haven't attended any medical experts for a while now, since their health has strengthened a lot. You will definitely want to celebrate this pleasant discovery! The morning after the crazy party will remind you about splitting headaches, forcing you to immediately make a promise of refusing all alcohol in future.
Horoscope for April 2017 for each zodiac sign
Horoscope for April 2017
Horoscope for April 2017 for Leo