Horoscope for April 2017 for Aquarius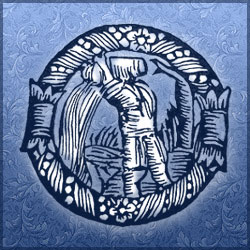 Horoscope for April 2017 warns Aquarius representatives: you should not rely solely on luck. Of course, you should listen to your intuition from time to time; however, all decisions regarding the most important aspects of your life should be made with the help of common sense. Take into account this advice, and the middle of spring 2017 will turn into an extremely quiet and pleasant period for you.
April will make it rather difficult for Aquarius representatives to understand and analyse events occurred in their personal lives. If you are a free from marriage person, be prepared for the fact, that for the next four weeks the opposite sex will come together in an intense fight for your interest and attention. It is quite possible that you will have to summon your inborn diplomacy to somehow defuse the situation! In the end, tired of being the centre of constant conflicts and "rumbles", you will decide to take some alone time. Instead of partying you will begin to spend your free time on social networks, but you won't find any peace here either (virtual fans will shower you with all sorts of messages, pictures and flower bouquets). It will be even more difficult for married Aquarius representatives to cope with their increased popularity. You will end each day with a heart-piercing monologue addressed to your second half containing such words: "I love only you, and will never sink as low as cheating".
While their personal life is whirling like a waterfall, financial, career and professional areas will not receive required attention from Aquarius representatives. If you work at a company, at the end of the month you will have to hear a lecture from your boss about the fact, that you allow yourself inexcusable negligence in the performance of your duties. Fortunately, you will be able to find the right words to make your boss once again believe in your professionalism. At this point you'll be working rather hard, but the remaining days of April will not bring you closer to the implementation of ambitious professional goals. Mid-spring will make Aquarius-entrepreneurs lose interest in everything that is happening around their business. You will decide that at this point you are involved in far more exciting things (for example, settling down your personal life), and this, your assistant can deal with all current affairs.
The well-been of Aquarius representatives in April 2017 will be at an average level. You will not encounter major health related issues, though your internal energy will be not enough to continue your previously initiated activities. You will put aside your attempts to regularly do some sports, fitness activities and keeping a diet, causing your weight to grow steadily once again, bringing you a huge frustration.
Horoscope for April 2017 for each zodiac sign
Horoscope for April 2017
Horoscope for April 2017 for Aquarius