Horoscope for October 2016 for Taurus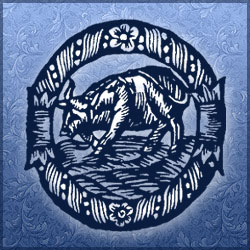 October of 2016 promises to be for Taurus representatives so successful, that it might beat the results of the previous months. Of course, you will have to make some efforts and arrive at several life-changing decisions. There's no need to ruffle, especially if you're thinking of changing jobs or aiming at a promotion. Before making crucial decisions, especially work related ones, don't succumb to quitting, you will eventually overcome all obstacles. You will know exactly when and where to balance out the situation. Moderation, characteristic of this zodiac sign, will be of great help for Taurus this month. Your professional growth will be marked by a whole bunch of promising opportunities. Perhaps, they won't increase your financial state significantly, but you will be able to take your career development to a whole new level. Every aspect of Taurus' lives will require their hard emotional and physical work. They will need to take control over everything; this is the only way for them to make minimum mistakes and errors.
October of 2016 warns Taurus representatives about the importance of following their outlined path obediently; this is the only way for them to reach significant financial success. Rely on your natural sixth sense and listen to your inner voice when deciding on your top priorities. There's no need to make all your plans public, your own colleagues might use that against you. Instead, you should let the whole world know about your plans for self-perfection. This information will contribute to the demonstration of your authority. Your superiors might even share their piece of advice on this matter. Stars predict a growing desire of Taurus representatives to have a good rest in October after a heating summer. Nonetheless, try to avoid the temptation to plan your vacation this month; you'd better book a trip on New Year's eve. This way you will avoid a whole bunch of issues related to the loss of important travel documents.
October of 2016 does not predict any fundamental changes in the lives of Taurus representatives. This especially concerns married couples, that already experienced many years of living together. Quarrels and squabbles are not expected in your case; at this point you are enjoying peaceful home-like atmosphere, you have reached complete harmony with your partner. Confirmed bachelors should look out for the warning from stars: don't start sorting out your relations with someone, who is especially dear and close to you, especially if you have planned on spending the rest of your life with that person. Such a quarrel might irretrievably break off your relations, and you will regret this for the rest of your life.
Horoscope for October 2016 for each zodiac sign
Horoscope for October 2016
Horoscope for October 2016 for Taurus