Horoscope for October 2016 for Gemini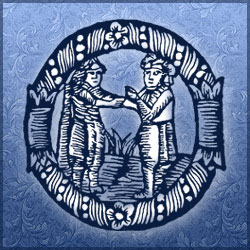 Professional growth of Gemini representatives in October 2016 will be marked by decisive actions and rapid development. They will focus on outlining their plans for future that will make them move forward. This it the time to roll up your sleeves and plunge into work. Your expectations won't be taken down by reality. Friends you've made in October will also contribute to the "jug of creative ideas and projects". Together you will be able to move heaven and earth. Collective work has always brought people together; it will also help you establish new connections and find reliable business partners. It is quite hard to cope with every single task on your own. Your management skills will help you build a strong cooperative team filled with emotional excitement and a great desire to work with you long-term.
Gemini representatives can expect thorny issues related to their finances in October of 2016. For example, some of them will make considerable profit, but will immediately fall victim to little pleasures of life and spend everything on bringing joy to the lives of their beloved ones. Though it will make them incredibly happy. Other Gemini representatives will focus on saving money for a considerable purchase they have been dreaming of for a while. Everyone will find their own satisfaction in their financial state. It goes without saying that October promises to be quite spectacular. You should not expect sinking in dull routine, your intense work loads will prevent it; that's why it is crucial to plan your short-term break beforehand. Perhaps, a picnic in the forest with friends or an exciting theatre premiere will make up for it. It is quite useful to get rid of exhaustion caused by intensive, though thrilling work. Severe physical and mental fatigue might play a nasty trick on your health when you least expect it.
Personal life of Gemini representatives in October 2016 promises to be rather diverse. This does not concern only those cherishing peaceful and home-like atmosphere, those considering their soul mate to be their solid support. They will be completely satisfied with their personal lives, they are not looking for changes and they are not used to test Fate's patience once they have been given the great gift of family. Those only planning on building their future family and looking for their soul mate, and striving for adventures in their searches will make use of all available tricks, since they are tired of being single and they want to bring inner warmth to their lives.
Regardless of the means you choose in your searches for your soul mate, the life-changing meeting with your future better half will be rather spontaneous, at first you won't even realize that this is the one you've been looking for. That's why there's no need to come up with something unusual, just take a closer look at people around you, go out with others to cafes and cinemas more often. Gemini representatives are characteristic of their communicative skills, which makes them even more attractive for the opposite sex. So, take action; October is extremely favourable towards new meetings and acquaintances.
Horoscope for October 2016 for each zodiac sign
Horoscope for October 2016
Horoscope for October 2016 for Gemini