Horoscope for October 2016 for Aquarius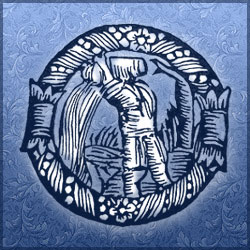 October of 2016 promises to be for Aquarius representatives a tranquil month. You may notice some oddities in the statements and behaviour of your colleagues, you will feel that they are not quite sincere or just want to please you in order to avoid getting you angry. It is quite likely that you were the one who caused all of this, take a closer look at your actions. Perhaps, at some point your reaction to something around you was rather inadequate. It is crucial to have no misunderstandings, in this case, working in a team will be a lot easier. This month emphasises on the importance of experience, knowledge and intuition, they are your reliable and loyal allies. There's no need to listen too carefully to what others say, even if it's a rather competent opinion, and let alone following somebody's advice. Other people's views and thoughts may knock you off track, and then you might make some mistakes, and you definitely don't want that. If you wish to reach stability in all professional activities, there should be no mistakes whatsoever.
October of 2016 predicts negative consequences related to financial aspect in the lives of Aquarius representatives. Not all of your ideas will be supported, not all of them will come to life. Though do not fall into despair, success is just around the corner, but you shouldn't expect it in October. However, you will be able to establish stable earnings, but neither significant profits nor considerable purchases are in question at this point. There's no need to make promises to either yourself or your family, or children. It is better to explain the situation itself, you may rest assured that they will understand you perfectly. By the end of the year most of all your ideas and plans will be realized, followed by a considerable improvement of your financial state. Patience and understanding of your beloved ones is the most important thing.
October of 2016 is a lot more favourable towards personal lives of this zodiac sign representatives than towards their professional growth. Of course, this does not concern those, who seek radical changes. Married Aquarius couples can expect the month of October to be a rather stable, happy time period filled with positive emotions. Families enjoy peaceful and home-like atmosphere. The only thing that can upset you is your parents' health issues; it is crucial to pay more attention to them, especially if they do not live with you. Single Aquarius representatives, who have not yet found their better half, October is also consistently calm, as well as this whole time of the year, i.e. autumn. You are waiting for a miracle, a bright one, quite memorable and promising. Though it is not autumn blues, your time has not just come yet. Happiness is not far away, keep on accumulating your chances and think positive.
Horoscope for October 2016 for each zodiac sign
Horoscope for October 2016
Horoscope for October 2016 for Aquarius