Horoscope for October 2016 for Sagittarius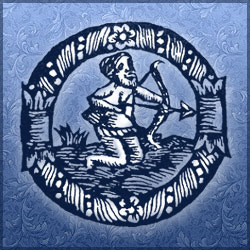 October of 2016 for Sagittarius representatives will turn out to be a lot more fun and exciting than other months of the year. Though there's no need to expect that your path will be strewn with roses. Lady Luck will bestow upon you a vast variety of possibilities that will allow you to easily follow your goal making minimum effort. Consumed by a variety of your own desires, you will spend the majority of your time in a constant search of more acceptable ways of satisfing them. Some Sagittarius representatives will get occupied helping their beloved ones with various aspects of their lives, and will reach significant success in this area. In return they will receive instant help and solid support from their end. The care and warmth of your beloved ones is a long-term investment in your good mood this month.
October of 2016 is quite favourable towards the career development of many Sagittarius representatives. Stars predict a lot of new acquaintances and interesting people related to professional growth of many representatives of this zodiac sign. You will spend a lot of quality time in a circle of your followers and friends. Your cheerfulness and social skills will play a significant role. You can expect various offers to expand the horizons of your knowledge in other areas, not related to your currently professional one. Grab onto these new opportunities, there's no time to think. The results will be extremely positive, and you will soon notice this yourself. The field of your professional activities can significantly expand increasing considerably your income. Though there's no need to ignore all the responsibility, it will also become a lot heavier than you could have imagined. Your sixth sense will help you find your way in this situation, though stars do not recommend to fall under the influence of fleeting impulses or your bad mood, no one will appreciate that. Sagittarius representatives can be characterised as rather sensitive people, who can sense the tiniest changes in the mood of their colleagues and supervisors, which they make constant use of.
October of 2016 is the month of love adventures for Sagittarius representatives. Some people will always be looking for their better halves, causing some skepticism among their colleagues. Though this shouldn't concern you; continue your searches with determination, there's no need to postpone this. Married Sagittarius representatives can expect getting stabbed in the back, which can hardly be pleasant for them. The suspected treason of your beloved one will be confirmed, and the worst part is that the opponent will be someone from a close circle of your friends. Perhaps, introducing them to each other was not the best idea. At this point you will be more careful and won't make such a mistake. However, there's no need to succumb to panic, life does not end here. It is quite likely that your initial choice was wrong. There's no need to aggravate the situation, let it go and move on with your life. Perhaps, light flirting will raise your spirits, there's no need to pursue anything else at this point.
Horoscope for October 2016 for each zodiac sign
Horoscope for October 2016
Horoscope for October 2016 for Sagittarius