Horoscope for October 2016 for Aries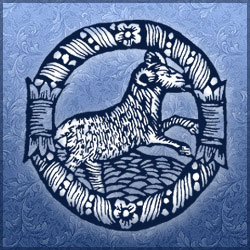 October of 2016 has prepared a whole bunch of pleasant surprises for Aries representatives. This will mostly concern active people, who are used to take from life all it can give. Lady Luck and Miss Fortune are loyal allies of Aries in October of 2016. "Always taking action" will be the motto of this zodiac sign representatives, and if Aries follow it obediently and take up any task, Lady Luck will be rather favourable towards you. Striving for professional growth and career development at the expense of your colleagues and friends won't do you any good; decency is the key feature for Aries representatives. If you wish to extend the field of your responsibilities, you will need to take up the most challenging tasks. It is crucial to ask your colleagues for help, since together you can cope with anything. You will eventually succeed, but don't forget to appreciate all people who helped you. Stars promise to be rather favourable towards you in mid-October, so this is the time to focus on growing your business.
Married Aries couples can expect the month of October to be quite balanced, with no considerable disappointments. Your family life is rather peaceful, the only thing you need to do is devote a bit more attention to your better half and parents. Your work loads have pushed to the background this important moment of your life. October is quite favourable towards those looking for their soul mate. There's no need to go far away in your searches or dig into Internet dating websites; your soul mate is somewhere near, you just need to take a closer look. Couples that get married in October can expect their family lives to be rather peaceful and stable. These families tend to have happy children that will bring you and your parents pure joy and great comfort. Family stands out as a firm and reliable support, that can help you reach significant success and encourage rapid career development.
It's never too late to go on vacation in October. The warmth of southern sea waters welcomes you, and the air is astonishingly fresh, especially if you live in a buzzing city. The difference is quite noticeable. Both you and your beloved ones require a good rest after intense work loads. It seems that your finances will be sufficient for providing your relatives and close people with a well-deserved rest. Try to devote special attention to your health, since your life energy is not endless, and its lack gets noticed at the least expected moments. Ignore all work related stuff, spend some quality time with your beloved ones. Even if it's a short break, you need this in order to reach success. The best solution is to go on your vacation abroad, this will help you to restore your life energy.
Horoscope for October 2016 for each zodiac sign
Horoscope for October 2016
Horoscope for October 2016 for Aries