Horoscope for October 2016 for Libra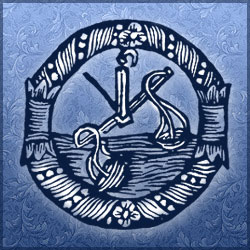 October of 2016 promises to be for Libra representatives a quite complex month. It will be rather unpleasant for you to experience a lot of injustice around you, and you won't be able to stay indifferent. The sharp and loud speech defending the truth can increase your authority as a fighter for justice. October is the month of making crucial decisions and outlining future plans. Stars suggest to focus on the most sensitive issues in the second half of the month, and devote the first one to reviewing all plans, since it's quite likely that your outlined plan will require certain adjustment. There's no need to stay put, you should be fully aware of all possible hidden motives of people around you, if you want to avoid getting stabbed in the back. Professional growth will require a lot of time to change your current situation for the better. You should focus on defining and outlining clearly all the tasks you have set for yourself, and only then you will be able to start taking action. October promises to be a rather exciting and eventful month.
Career development in the month of October promises for Libra representatives to bring all their dreams to life. The changes will be quite positive and pleasant, though only in case certain conditions are met. Stars predict a lot of new achievements and positive solutions of financial problems. All previously offered projects will be successfully implemented, which will take your credibility among your colleagues to a whole new level. You can expect an offer of a new position, a more responsible and well-paid one, compared to the one you currently hold. October warns Libra representatives that their business partners or friends in their desire to burden you with their own responsibilities, might ask you to lend them some money. It is crucial to devote your undivided attention to this issue. It is necessary to find out whether you are the only one who can help, and whether there is another solution to the problem. It's better to be on the safe side.
October of 2016 suggests that the representatives of this zodiac sign devote at least a few days to a good rest; this concerns both married Libra couples and those, who haven't experienced family life yet. Even a short-term exciting journey will have a positive effect on both your health and mood. And you will need both of them, since there is still a lot to do. So, go ahead and plunge into this pleasure. The personal life of married Libra couples will be stable, it has already reached sincere mutual harmony. You are always in control of the atmosphere in your family circle, so there's no need to expect any troubles or misunderstandings. However, single Libra representatives should hurry, October is quite favourable towards those striving for building solid relations.
Horoscope for October 2016 for each zodiac sign
Horoscope for October 2016
Horoscope for October 2016 for Libra