Horoscope for October 2016 for Cancer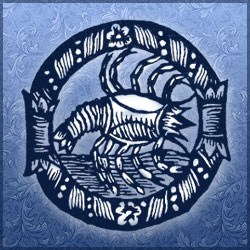 October of 2016 promises to be for Cancer representatives quite a stable time concerning their professional growth. All tasks and aims have been already set, priorities are identified, all you need to do is to follow the outlined plan. Stars predict a big promotion at your current job or getting an absolutely new job offer. Of course, you are the one to make the final decision, though keep in mind that not all business partners are your true allies, some of them might make false promises and ignore your need for help. The best solution is to rely solely on yourself; this way you will be the only one to blame if you make any mistakes. If you have already set the right goals, the road to their achievement will be quite productive this month.
October of 2016 is the month when everybody has had a good rest from the heat, and at this point Cancer representatives have renewed their energies and are ready to carry out their duties. Thats; why all your plans concerning the financial aspect of your life will reach success and will soon enough yield significant results. Do not forget about charity in your pursuit of financial stability. You can probably help some certain person or a specific orphanage. It will return a hundredfold to you, though it won't necessarily concern all the money you've spent before, it will rather give you a moral satisfaction that you will definitely notice and feel, which is also quite important. October promises to be extremely successful for Cancer representatives involved in creative professions. Stars predict a crucial meeting in your life during this time period; this will be a person who believes in you and will help you get through all the obstacles on a thorny path of art, so you'd better listen to what he or she has to say.
October of 2016 has prepared a unique opportunity to radically change the personal lives of those Cancer representatives, that are not completely satisfied with their current situation. However, if you are still undergoing the process of creative search, you can expect significant success. Pay special attention to the people you invite to the celebration of your recently acquired job position, perhaps your soul mate is among them. In this case you can expect a rapid development of things related to your personal life. It is quite likely that the New Year will be marked by a radical change of your status: from a confirmed bachelor to a happily married person.Stars predict that it won't be easy for you to make such a crucial decision, but there's no need to back away; keep in mind that this is not characteristic of your zodiac sign. Married Cancer couples can expect their personal life to be peaceful and tranquil making them incredibly happy; they have already laid solid foundation for building such a strong family support. Your children keep on making you proud, your spouse loves you, what else do you need from life?
Horoscope for October 2016 for each zodiac sign
Horoscope for October 2016
Horoscope for October 2016 for Cancer