Horoscope for October 2016 for Leo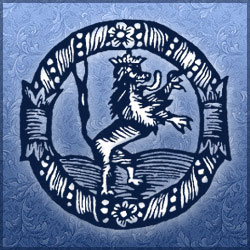 Most of Leo representatives in October of 2016 will be quite satisfied with the outcome of their professional activities. They were not sitting still the whole summer, they've managed to make profit due to their own efforts and brilliant mind; that's why they've deserved their rest. Lady Luck was quite favourable towards those Leo representatives involved in medicine and creative professions. At this point they will have a unique opportunity to invest their earned funds in new projects; they may rest assured that it will yield significant results soon enough. October will hardly turn out to be as productive as you would like, but focusing on investments in medical researches, you will achieve significant success concerning the financial aspect of your life by the end of the year. Short-term vacation cannot be considered a decrease in work pace; any body, even the strongest one requires special attention. After your considerable professional breakthrough, you can afford to get distracted from your career development and devote more time to your beloved ones, especially to your parents. They have been waiting for this for a while now. The end of month will be marked by significant outbursts of your life energy that will help you move heaven and earth.
People born under the sign of Leo are rather emotional, they are always the life of any party and the heart of their followers' team. Vanity and narcissism can play a cruel joke on you in October of 2016. It will especially affect the financial aspect of your life. Of course, you should be self-confident though there's no need to cross the line and be arrogant towards others, especially towards your business partners.
October of 2016 might turn out to be a month of well-deserved complete rest for those Leo representatives, who for some reason did not use their vacation in the summer. At this point you have an opportunity to go on vacation not only in your country, but also enjoy foreign warm areas, where this time of the year allows you to swim in the open ocean and sunbathe under the tender rays of the autumn sun. You can kill two birds with one stone: relax, enjoy the bursting energy of the sun, and meet your better half at the beach.
October of 2016 is quite favourable towards single Leo representatives; this is the best time to make new acquaintances, since they are rather promising concerning deep feelings and future solid relationships. Stars suggest married Leo representatives to go on a vacation with their better half, if they do not want to tease Lady Fate on a single trip. This way you can bring new bright colours to your relations.
Horoscope for October 2016 for each zodiac sign
Horoscope for October 2016
Horoscope for October 2016 for Leo