Horoscope for October 2016 for Pisces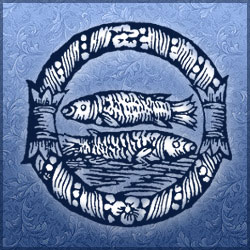 The first decade of October 2016 promises to be for Pisces representatives rather tough and complicated. The reason for that will be the growing irritation of levity of others, especially those holding high-ranking positions. Pisces representatives will always have the feeling that no one is playing by the rules, and at the same time they insist that were no such violations, and their actions set an example of honesty and integrity. By the end of October, many Pisces representatives will realize that you were right from the very beginning and will take your guidance for future cooperation. After resolving all outstanding issues, the financial affairs of Pisces representatives will improve, of course, not without the help of the inner circle. It is crucial to have a trusting relationship with all the useful people around you. How do you know exactly who are these people? The best solution is to be with everyone in equal, non-conflict relations. The picture will become clearer soon enough. Who is friend and who is foe - you will get an answer to these questions quite soon. You'd better not plan any large projects this month, even if you consider them a hundred percent win-win, it is better to postpone them until the end of the year.
October of 2016 predicts fundamental changes for Pisces representatives, and it will be rather difficult to avoid them. It's better to get ready for these changes in advance. When facing a business offer, do not respond with an immediate refusal. Rely on your sixth sense, it may be worth taking these projects more seriously, it is quite likely that they will give excellent "crops" in the nearest future. Due to the natural sixth sense of Pisces representatives, they will immediately understand the actions and motivations of people around them, and they will be able to make right conclusions. October is quite favourable towards the expansion of your professional activities, acquiring new knowledge, improvement of your skills and gaining new experience. October is also rather favourable towards Pisces involved in the fields of music, psychology, creativity and art. Try to pay more attention to your expenses, there's no need to take a loan or a mortgage.
October of 2016 suggest you to take a rather realistic look at your personal life. Pisces representatives are usually calm and reasonable, they see many things from a material perspective. Though this does not concern personal relations. If they are based solely on this, it can lead to turmoil for the family of Pisces, and for those who have not yet found their better halves. Do not build castles out of sand, take a look around, it is quite likely that your should mate is somewhere nearby. For inner harmony, and at this point Pisces representatives do have it with their current work schedule, of course, it is crucial to have a loving and loved someone close to you. Married Pisces representatives should make great efforts in order to create a more peaceful home-like atmosphere in their families.
Horoscope for October 2016 for each zodiac sign
Horoscope for October 2016
Horoscope for October 2016 for Pisces