Horoscope for January 2015 for Scorpio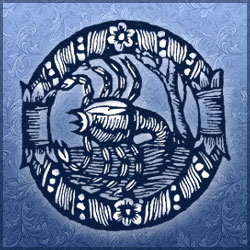 Scorpio, think about what are doing before you actually move into a difficult project. Think through important matters for quite some time. You do have the time. However spontaneous Aquarius will give you the push to toss caution to the wind. If you think you should, then do it. Everything will work out.
Mars enters your house of love Scorpio on January 12th. You will urged to make a move toward commitment. If you know you have the right one within you grasp, do not hesitate. Make it permanent.
Venus moves into your house of recreation and hobbies on the 27th of January. You seriously think that you can turn your hobby into a money making proposition. You have mentors all around will help you. Take all the advice you can and let others help you.
On January 20th the New Moon will convince you that a new environment would be best for you and your family. Moving is an option, but if you want to stay where you are, just remodel. Give you home a new makeover and come into the 21st century.
Great days for you Scorpio are the 3rd and 5th. You have a loan to remodel your home and now you are picking out colors, tiles and carpeting. On the 22nd things will go well with your remodel and you are getting finished. The 23rd of January is a different day. You have a social gathering to attend. It is awesome and you find new friends to enliven your day.
Days that are not so great Scorpio are the 1st. The day is after New Year's and the party that is still in your head. On the 3rd work challenges call to you and you are just not ready. The 8th of January is a blustery day. Stay inside as much as you can. If you venture out into the cold you will catch the flu. January 21st is a nice day to drink a cup of tea in the break room. Unfortunately you drink it too hot and burn your tongue. The rest of the day is annoying. On the 30th take the day off and start the New Year by getting your health under control.
Horoscope for January 2015 for each zodiac sign
Horoscope for January 2015
Horoscope for January 2015 for Scorpio