Horoscope for January 2015 for Pisces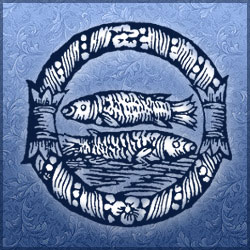 Pisces, January 4th is the Full Moon. This Moon will illuminate your house of playmates, children and love. There is nothing bad about this movement. Laughter and warm hugs are in order. If you are single what an opportunity you will have to find someone new. Get out in the public and show off. Take a child under your wing if you do not have children of your own.
Venuses moves into Pisces on January 27th. You will need to secure a partner for a dance. It might be your current love or someone who is a good friend. Romance is high on your list in January Pisces. Keep up the attractive persona.
Venus will wander into your house of privacy on January 3rd. You will ask to work from home, be alone, and without interruptions. If you can that is perfect. Put yourself on a strict schedule and resist the urge to indulge in home-bound pleasures.
Mars enters your sign on January 12th Pisces. This is the first time you have seen Mars in almost two years. You will feel feisty and experience occasional bursts of temper. Friends and family will be surprised; they have never seen you like this. It's okay; just vent.
Fun days in January Pisces include the 4th when you go back to the office in an excellent mood and keep working toward collaborative goals. The 19th is wonderful when you go to a school play and find that your child is the star of the show. The 20th is rewarding when you find more money in your checking account than you thought possible. On the 27th take the time to listen to your significant other tell you how wonderful you are. Take them to dinner. On the 31st make sure you have everything finished for the end of January. Look forward to February with excitement.
Icky days for you in January Pisces include the 14th and 15th. Days when you should sign no papers and listen to arguments being carried on between your financial advisors. On the 16th you go to meetings that are so very boring and you fall asleep. You get woken up by your boss. How embarrassing. On the 28th the coffee pot breaks, there is no more jarred coffee, and the day is miserable. The 29th and 30th blend together in one storm of business and criticism. Take the next day off.
Horoscope for January 2015 for each zodiac sign
Horoscope for January 2015
Horoscope for January 2015 for Pisces