Horoscope for January 2015 for Cancer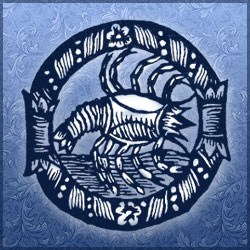 Cancer, planets moving around in your house of intimate partners this month will turn your life upside down. Finances are an issue. You need to get a handle on what your budget looks like. You are not happy with your love life at the moment. A total change is necessary to get things back in order.
The Sun moves in your solar house of one-to-one relationships until the 20th of January. The Sun will make committed-phobia Crabs aware of their duties and responsibilities. If you are in a relationships, this month you might want to make it more committed and serious. If you are single and dating, check out your special friend and make them a commitment.
Finances are not stable this month Cancer. Spend only what you can afford. Set aside anything can for a rainy day. The good news… you find you can really get by on little. You don't need to spend like a crazy person to be happy.
January 4th the Full Moon arrives in your sign, Cancer and your house of personality and appearance. You need to bring closure to your recent changes. If you are quitting a habit or starting positive vibes, now is the time to commit. January is always the month of resolutions and commitments. Do it!
Rewarding days in January for you Cancer include the 4th and 5th. These are days when the world is smiling brightly. You are excited about the first of the year and know you are going to succeed. On the 13th you are challenged in a good way to finish projects that have been left on the back burner. On the 14th turn in your pay hours and make a killing! On the 26th you find that you have been accepted into the spring session of school. How wonderful for you. On the 27th the days are cloudy but cozy and on the 31st you might want to just stay home and enjoy the snowstorms.
Not so good days in January include the 2nd and 3rd. You think that start out a New Year is awesome, but these days will prove that any month can be difficult. You will not be able to go into work due to storms, you cannot watch television because the power is out and you are freezing. On the 15th your check is delayed and bills are piling up. The 19th is not a good day to surrender your freedom to the job. Remember who you are and just get your projects finished. On the 29th you lose your best friend to a car accident. How challenging and awful is this? On the 30th you are asked to speak at a gathering. It is so sad and you are so emotional.
Horoscope for January 2015 for each zodiac sign
Horoscope for January 2015
Horoscope for January 2015 for Cancer