Horoscope for January 2015 for Leo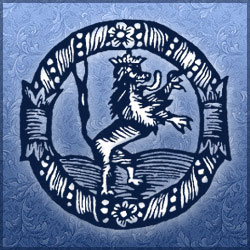 Leo, January 20th is the New Moon. It is occurring in Aquarius so get ready to be rebellious. Your significant other is protesting everything that is going on. You want to make changes so do it. If you are not happy in your life or feel that you are being unfairly judged, set things right again. Talk to those who are dissing you.
On January 4th the Full Moon will be in Cancer. There will be a bright light cast into your house of secrets. If you have been doing anything you should not be doing, prepare yourself; it will be revealed. Venus will make her way into Aquarius during January and your house of one-to-one relationships around January 3rd. You will have to put out some fires, stop arguing, and become a meek little person.
Investments are highlighted in January, Leo. Make sure you are looking at a good investment. On the 3rd of January, Venus who guards your bank accounts will move into Aquarius. This will be the key to only spending what you can and putting your money where it will do the most good. If you want to rebel against the major big box stores, good for you. Shop with local merchants and mom and pop stores.
Your house of lovers and playmates will be highlighted as Saturn moves around during January. If you are just seeing someone be prepared for roadblocks. If you are committed, keep thing simple and going forward.
Rewarding days in January Leo include the 4th and 5th. These are days when things just seem to go right. Take the time to listen to others at the workplace and utilize some of their better ideas. On the 13th you will discover an investment is paying off and on the 14th you receive the dividends via a check. On the 20th you are excited about work opportunities and on the 22nd you watch these opportunities become realities. The 27th is an awesome day and makes you feel alive and almost positive about what is going on in the world.
Really nasty days for you in January Leo include the 2nd and 3rd. The hangover form the 31st of December is still hanging around and you feel headachy and sick. Maybe you have the flu versus a hangover. On the 15th you are having trouble focusing. Your eyes seem to be crossed all the time. Visit the eye doctor; there may be something wrong. On the 16th the doctor tells you to eat better, take vitamins, and shots. Yucky shots. On the 19th the weather takes a turn for the worse. You have no good winter shoes and walking to work is a chore. On the 29th you might just stay in bed since nothing will go right today. Your car will not start, you lose your umbrella, and your office loses power. On the 30th things are even worse. You cannot get to work due to weather issues, there are blizzard warning out, and your car pool left you at the door.
Horoscope for January 2015 for each zodiac sign
Horoscope for January 2015
Horoscope for January 2015 for Leo