Horoscope for January 2015 for Gemini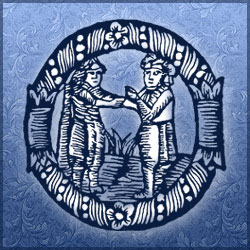 Gemini, on January 20th the New Moon in Aquarius will light up your house of higher education and travel. You will need to distract your mind from all the thoughts flowing through it. You long to go for a higher degree so pick up college catalogues, check out online school, and get with it. Learning something new every day; that is success.
Venus indulges herself in unpredictable Aquarius and runs through your house of long-distance relationships and far away ventures. Take on trip on January 13th or 14th to see long lost family members. They will be surprised and excited to visit with you.
Open your eyes this month, Gemini and watch the Full Moon in Cancer on the 4th. It will bring light into your house of finances. Think about using your home as a home office. Use your hobby as something to make money at. Give your hobbies a shot at a business at least after work hours and on the weekends.
Your boss or maybe our mother is out to make life difficult for you on the 15th of January. Avoid overreacting Gemini. Mars in a square with Saturn on the 15th will urge you to move around delays and roadblocks. Don't get frustrated.
Rewarding days for you Gemini include the 4th and 5th. Days when everything is going right. Your finances will be highlighted and your home hobby experiment takes off. The 13th and 14th ae awesome days to finish work on your home office. You are almost there! The 14th of January is wonderful for finishing up finances and developing a budget. Will be rewarding and interesting! On the 20th life is good. The office is quiet and things are running smoothly. You are getting calls on your website that make you very happy. The 22nd is a great day for family activities. Take them to dinner or a movie and just enjoy being you. On the 27th your life is just wonderful you think. Nothing can go wrong. But just on the 27th. Make a plan to avoid accidents and health issues.
Perplexing days in January Gemini include the 1st, 2nd, and 3rd. You don't understand why everything is going wrong. The car won't start, your other car has a flat, you can't find your keys, the dog runs out and you have to chase him. What is going on? Just challenges to get through. On the 15th your paycheck reflects a deduction you forgot you initiated. On the 19th co-workers are angry at your final solution to a project. You need to rebuild and rethink your ideas. On the 29th challenges galore! You are so exhausted by the end of the day that you just drop into bed without brushing your teeth. On the 30th just don't go into work. You will regret it.
Horoscope for January 2015 for each zodiac sign
Horoscope for January 2015
Horoscope for January 2015 for Gemini