Horoscope for January 2015 for Aries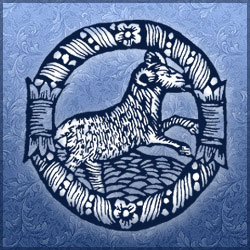 Aries January is a fun month for you and particularly the 13th and 14th. Mercury and Venus startle Aquarius and get everything moving with Uranus. Uranus is the most unpredictable energy planet and is in your sign this month. Uranus is also playing in your house of personality. Pleasant happenings await you.
Your love will take a back seat to your schedule on January 4th. The full Moon in Cancer moves through your house of home and family. Put romance on hold for several days in January. After you have finished your chores and duties, you will receive such wonderful romantic adventures. Everything will be worthwhile.
Spending sprees might be okay around the 13th or 14th. You have put in extra hours at work so far this month and you deserve to spend. Treat someone you love to an evening out. Good times and memories are forever gifts.
Venus, Mars and Mercury will pass through unpredictable Aquarius and your house of friendships, group activities and social life from about the 1st of January to the 15th of the month. On the 20th of January there is a New Moon. This New Moon gives you the perfect opportunity to find those who are like you and share your traditions.
Perfectly wonderful days for you Aries in January include the 4th and 13th. These day you can do no wrong. Everything will fall into your lap. Take advantage on the 14th to go shopping with a love. You will be pleasantly surprised. The 20th is a good day to stay at home and finish chores. You will come to an end of your homebound duties in record time, so take the afternoon to sit back and enjoy what you have done. On the 22nd the opportunity to showcase your talents comes your way. Do a good job and you will be remembered. The 27th is a nice day to say thank you to those who have helped you. Don't let an opportunity go bye to thank those who are there for you.
On the 2nd and 3rd of January you will be challenged to just get up and go to work. You have so much you long to do at home. Get out of bed on the 15th and put on your bravest face. You will face weather adversities, terrible colds and flu and a grumpy boss. The 30th is not a good day to be alive. Just stay at home with the covers over your head. On the 31st you must go to work to finish the end of month duties. January is yucky and you are wondering why it is your lot in life to clean up after everyone.
Horoscope for January 2015 for each zodiac sign
Horoscope for January 2015
Horoscope for January 2015 for Aries