Horoscope for April 2015 for Pisces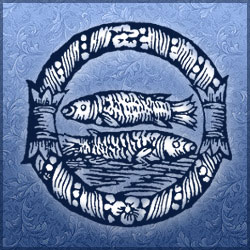 If you imagine the life of Pisces in April 2015 in the form of a marathon, it will look something like this: you are sweating and panting, winding around the stadium round and round, occasionally jumping over the obstacles placed in the way. At this time, your lover is leisurely walking on a treadmill, drinking cola, putting on lipstick, sometimes rating picture on the phone and making selfies every 10 minutes. As you can see, the amount of effort that the representatives of the Water zodiac sign will invest in their relationship will not fall under any comparison with the contribution of their partners. In the language of business, this is called an unprofitable investment, which requires the withdrawal of funds and placing them in another matter. We do not encourage you to break the connection and go on a search for someone who can appreciate the tenderness and care they receive. It is likely that your life partner really loves you, it is just that their model of expressing feelings is different from yours. So you, like a device with a different data format simply do not perceive the emitted information. Call out your partner to have a frank conversation, explain the reasons for your dissatisfaction and resentment and find a common language, which will help you both reach an understanding. The Pisces, who failed to keep their lover with them in April should not be upset. The Horoscope calls us all to have courage and a fatalistic belief that if fate made a steep turn, it means so was fated. Do not pray to the universe for the return of the past, do not harass your soul with suffering and do not humiliate the mind with attempts to find your own guilt. There are situations in which there is no blame, so you just need to close the door and learn to live on.
This spring, the Pisces will be welcome in every home and every company. You will distribute around a wave of positivity and optimism that will wash away all negativity from the people around you and give them confidence in their futures. The representatives of the opposite sex will take you in a tight siege ring, wrapped in adoration and worship. If the Pisces are not free, then such popularity is clearly not to the liking of their mate, so try not to smile so promisingly and flirt so openly. Otherwise, in the evening you will meet a cold, lonely bed at home, while your favorite people will defiantly go to sleep on the sofa.
April 2015 is suitable for learning how to swim against the tide and for spending some time without fresh water. Ms. Fortune is not always kind to people, so you should be able to achieve your goals on your own. This month, many of your initiatives will not be met with support from colleagues and management, so you will have to promote your idea, knock on the closed door and fight for that dream to become a reality. The Pisces may need to go against the whole team, defending their innocence. Otherwise, the most lucrative post in their career may fall into the hands of their opponents. Thanks to the development of the sixth sense in humans of your zodiac sign, you can convince the most ardent opponents and pessimists. The Water signs sensitively catch at which point they need to push, when to give slack and which point to press to get the desired result. Associates and friends will rally around the Pisces, forming a strong, effective team, and enemies to drop their masks and reveal their true faces to the world and you. Despite the fact that the negativity around you will increase from such an unearthing of enemies, you will feel better, because now it is clear whom you can trust and to whom you should not even give your coffee mug, out of fear that they will spit poison.
The coming period, the Pisces may find themselves a promotion on the career field. In April the representatives of this zodiac sign will attend to the issues of self-image in the eyes of management and if their work is in questionable shape, then they will perform successful rebranding. The management will finally see what a stellar and a creative worker they have in their command. If you will not become distracted by the squabbles, gossip and smoke breaks, you will reach far. The Horoscope advises the Pisces to be especially careful in financial matters, because now there is a great risk of losing the acquired foothold or causing significant damage to your company. Before making an investment or bargaining, consult with competent people (lawyers, financiers, experts) and only then play your hand!
Horoscope for April 2015 for each zodiac sign
Horoscope for April 2015
Horoscope for April 2015 for Pisces