Horoscope for April 2015 for Aries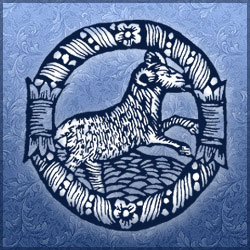 In April 2015, you should not forget that you are the arbiter of your own fate. This month, Aries will not justify themselves by either an unfavorable horoscope or the machinations of rivals, because if this purposeful zodiac sign has something he wants, he will necessarily achieve the desired. Chaos and confusion will reign on the love front in mid-spring, so a clear plan of battle and thoughtful dispositions will remain only a dream. This month, uncertainty and variability will be the motto of the patron planet of lovers - Venus. The Aries will attempt to rush through life and stubbornly the crossroads will appear in front of you. You will be wondering: build a family or a career? Continue the relationship or leave? Answer yes or answer no? This confusion of thoughts and desires will interfere with personal relationships, because for every step forward, two will be taken back. This month, the main thing to remember is that feelings are a very delicate matter, unable to endure the touch of many fingers all at once. So friends, parents and psychoanalysts are superfluous in this case. Make your own decisions and do not ask for advice from the people around you, because their experience is different and will not apply to your situation equally. If the universe is putting a difficult choice in front of an Aries, they should in no way hide their heads in the sand and attempt to shirk the responsibility. Be sure that Fate will catch up with you either way, but after the very angry chase it might not be in its best disposition. People who do not want to flaunt spring bruises and stumble at every bump in life, must make bold actions and move forward. Perhaps the actions taken will radically change your relationship with your life partner. Do not be afraid of change and accept it with an open mind and a positive attitude. The Aries who has won all of the fights and won the love of his opponents will receive a well-deserved break this month. You will feel that you are tired of being a defensive rock and want to get a portion of tenderness and care from your partner. If you do not receive something you need, then seriously ponder the question: "Am I living my life with the right person?" The Horoscope advises the Aries to not require absolute attention to themselves and also not to pull the blanket over on your side of the bed, because in this case your partner might freeze and escape to seek the heat somewhere else. You must find a balance between the desires and wishes of your partner and your own or a conflict of interest will arise and destroy all interest in the continuation of this relationship.
If you are an Aries wanting to move forward on the career ladder in April, or rather upward, you should start to separate what is major from what is minor. It is a clear distinction. You're used to wading through the dense thickets, breaking all the branches on the way. However, in order to reach the ultimate goal, it is not always necessary to destroy all obstacles in your path. Sometimes it is enough to just push them aside or to go around. Often, when focusing on the small things - you are wasting your time for nothing and your opponents are pulling far ahead. The Horoscope advises the Aries to allocate themselves a small number of priorities and work hard in a certain direction, not spreading yourselves thin over less deserving projects. Understand that by collecting coins as a beggar on the porch, you will not cobble together an estate, so always play for high stakes. Be willing to change and do not refuse to consider unexpected business proposals that will continue to be thrown into your life. Changing positions, scope or town will only benefit you.
April 2015 will not tolerate talkers and boasters. During this period, the Aries must be very careful in their decisions and statements. Now it is a great danger to undertake the work which you cannot handle and thereby considerably raise concerns about your reputation. Do not settle for a job with the specifics of which you are not familiar, because in this month the stars require our competence and professionalism. In mid-spring, people born under the sign of Aries better lay low for a while in the bush, behind the battlefield. Leave the predators be, let them roam their hunting grounds. While they bite for the bone of others and knock away their own teeth, reinforce your lair and find faithful companions with whom you can go to the end of the world. Perhaps you will find friends with whom you are capable of accomplishing Hercules' feats! People of this sign cannot get involved in conflicts at this time, because conflicts will open worlds of negative traits in your character. In April 2015, do not be afraid to be inconspicuous. Be afraid to be seen in the wrongful deeds!
Horoscope for April 2015 for each zodiac sign
Horoscope for April 2015
Horoscope for April 2015 for Aries