Horoscope for June 2014 for Taurus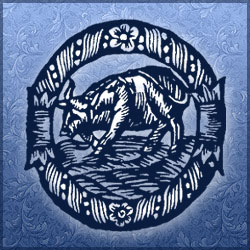 Taurus, your ruling planets are moving through your sign and will come in contact with Neptune, Pluto and Jupiter. There will be blessings in your world. You might want to thank your family, friends and neighbours for keeping you together these last few years. They have spoken up for you to your boss, too.
You are still single, but there is someone thinking of you. Find the one who shares your values and priorities. It could be as soon as the 8th of June. If you are ready you might need to change your schedule at work, but just stay patient. It will pay off.
Try to invest in a new business this month. Strike out on your own Taurus. This is the month to purchase a new car. You will get the funding you need. You ruling planet Venus will make your job easy and help increase your charm. You will feel very earthy this month and want to get back to your roots.
Although June is a good month for you, Taurus. There will be ripples this month. You might have an argument with your boss or a coworker on the 14th of June. You have changed your attitude lately so superiors and higher-ups will be on your side. Just let go of petty differences you harbor in your heart. It is not worth it.
Great days for you Taurus are the 4th and 6th. You will have great success in your employment and you may change your mind about leaving the agency. On the 8th your check book is perfectly balanced and on the 17th you will see someone you want to get to know. On the 18th sign the paper for a new home or car. Don't have buyer's remorse! Just be happy. On the 21st you will take someone out in your new vehicle and on the 29th you will have a fantastic evening.
Take care on the 7th Taurus. It is a challenging day that will see things not working out as you wished they would. On the 12th you are asked to pay a bill that came from a relationship partner a long time ago. On the 14th be careful that your temper does not get the best of you. On the 25th take the time to eat a good breakfast, exercise in the morning. You will not have time the rest of the day for yourself. Things will be difficult.
Horoscope for June 2014 for each zodiac sign
Horoscope for June 2014
Horoscope for June 2014 for Taurus