Horoscope for June 2014 for Pisces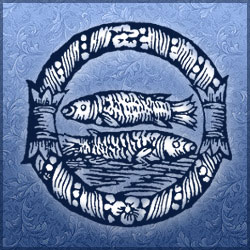 Pisces, Cancer and the Sun join together in your house of fun and laughter. You will think of nothing but having fun and it's time you had fun! You have earned the right to enjoy your family, children and acquaintances. Take time to make the most of this month. There will be a new admirer along shortly. The good news, they are family oriented and just like you.
On the 12th of June the Full Moon will light up your house of home and career. You have high professional ambitions and they will be upfront. You have personal relationships that need attention, too. You can handle it all if you are able to multitask. You can do it! Use your intuition when trying to decide which comes first: the career or the relationship.
June 6th Pisces is a day when the Sun and Uranus sextile. They point to good outcomes in money issues. You don't want to be told what you can and cannot do with your money, but you might be better off if you take advice. You might need to learn how to make financial freedom a reality.
On the 7th of June you find Pisces that you are not prepared for the unexpected. Emotional feelings with partners and co-workers can be blamed on the moon, but things are getting difficult in the emotional department. You need time alone and by June 12th you can go hide and make your own decisions. Success is right round the corner, so don't be shy about asking for a promotion or a raise.
Great and good days for you Pisces include the 3rd and 4th of June. These days you can do no wrong. Your intuition is on high alert and there are those around you whose thoughts are very loud. On the 5th and 6th your hobby will take you to new places. Jump on a plane and take a ride! On the 10th the days are warm and rewarding and you have all the time you need to get projects done. On the 18th you are feeling wonderful and a walk is just the ticket. On the 29th listen to your parents when they tell you about exciting things that are happening.
Bad days are the 7th. Just don't listen to anyone on this day. All thoughts should be shut down. On the12th it is challenging to just be alive. You feel as if you can't do anything right. On the 13th the bad luck that you had yesterday is continuing. On the 14th you make a wrong turn and end up in a scary neighborhood. On the 19th your car is stolen. Fortunately on the 24th you find it, but it is totaled. Call the insurance company. On the 25th you find a new car, but it is more than you can afford and on the 27th just stay home.
Horoscope for June 2014 for each zodiac sign
Horoscope for June 2014
Horoscope for June 2014 for Pisces