Horoscope for June 2014 for Aries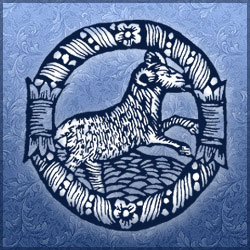 Aries stay awake and look for someone who will compliment you and let you be yourself. You have a brusque manner and it is a bit off-putting. Maybe temper your personality a bit. It is great to say what you think and give people the absolute truth, but it can be scary. Use your intuition during June and you might just spot the one person who will share your life.
Venus sets off for you sign and your house of personality and appearance. This means you will be particularly attractive and might have to beat off your admirers. On June 4th you might want to talk to them before you shoo them away.
Finances and success are at your fingertips. Anything that is related to your home might be challenging but if you reach out to friends on the 8th you will find they will be there for you. Don't let the bank take your money without a fight. On the 14th of June you are in for a fight with investors.
From the 6th to the 8th of June you will many planets moving into your sign. They cause great irritation and push your buttons. See how far you can go to keep the peace in the family. Don't burst at the seams and do keep your temper. Warn family and friends to stay away around the 25th of June.
Great days for you during June Aries are the 3rd and 4th. These are days when everything goes right and you seem to be living on a cloud. On the 8th you will feel energized and take the evening to work in the yard. It is so fulfilling. On the 17th you are finding money is flowing into your checking account and on the 18th you are feeling great and romantic. On the 23rd watch out! Your energy is abundant. Go to the gym. On the 29th take time to listen to family members and go to a movie.
Very awful and challenging days for you in June include the 6th. Stay home. You are a grump. On the 7th you will be challenged by your co-workers and you will lose the battle. On the 13th you will have typical bad luck and maybe a flat tire. On the 14th you will lose your wallet with all your credit cards and cash. On the 15th you find your wallet, but the cash is missing. On the 24th of June take the time to lock your doors before you go to work. On the 25th make sure you are aware of what is around you. There are people watching you. On the 26th stay home and don't go anywhere.
Horoscope for June 2014 for each zodiac sign
Horoscope for June 2014
Horoscope for June 2014 for Aries