Horoscope for June 2014 for Aquarius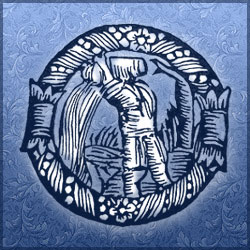 Aquarius On June 13th the Full Moon will cast its light into your house of friendships. It will also give you lovers and friends that mix together. This could be you have decided to look for someone new, but lovers will never be friends. If you have to let go of someone do be understanding and kind.
On the 17th of June Mercury backs up into Gemini and your house of relationships. This will give you the impetus to take another look at a situation with loves, children, playmates, and friends. Take the side of right when listening to arguments between friends. Step away if you are asked to decide the final question. Don't challenge authority this month. It will not bode well for you.
Investments will be smooth around the 8th of June. There is a relationship between Venus and Taurus and Pluto and Capricorn and your banker and you. Everything is lined up for a material world. On the 18th of June Jupiter will jump in and guarantee your success. Don't go overboard. Use your logical thinking. Real estate ventures and home improvements will definitely pay off for you this year.
You hate to sit and do nothing Aquarius, but with Venus in earthy Taurus you have no energy to get up and move. Moving though your home of domestic matters these planets will give you the need to just stay home. You don't even want to go out on the town with friends. That's okay. Just relax and enjoy what you have made. On June 23th you will want to play again.
Great and wonderful days for you Aquarius in June are the 3rd and 4th. Nothing can go wrong so enjoy. On the 6th and 8th you will need to take time just for you and that is wonderful. On the 17th you will get your loan for a new businesses and on the 18th you sign papers for a new car. On the 28th you take a good friend to diner and realize that they can be more than a friend. On the 29th you decide to do something different with your office. What you come up with is huge.
Difficult days include the 7th of June. This is a horrible day for just about everyone so that makes it double awful for you. You will argue with co-workers, family members and yourself. On the11th you will not be able to take time off and go on a road trip. On the 12th you have so much to do that you don't know how you will get everything done. On the 19th you have a huge fight with your relationship partner. You both go to bed crying. On the 24th nothing is as it seems. You feel as if you are moving in glue and the world is covered with a film. On the 25th take the blinders off your eyes and see what is really going on. Nothing is good today. It is just one of those days.
Horoscope for June 2014 for each zodiac sign
Horoscope for June 2014
Horoscope for June 2014 for Aquarius