Horoscope for June 2014 for Libra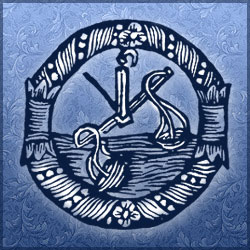 Libra, all those classes you took to give yourself an uplift in your career are going to pay off in June. Around June 23rd you will have the opportunity to ramp up your resume. When the New Moon on June 27th occurs in your house of career, you will see success. Be prepared.
A casual relationship with a good friend could turn serious this month. Venus is in your solar house of intimate matters and your friends are going to be so excited. New love is great but keep your other friends in mind.
The Full Moon on June 13th will give you the opportunity to meet with a financial advisor who is prosperous and highly successful. He/She will point you in the right direction and give you help with budget and investing. Energy is pumping through you as you learn how to increase your holdings. After you meet go out and have some really great fun! You might want to go out with friends and let your partner fend for themselves for the evening.
On the 7th of June the emotional Moon runs into Uranus and Mars in your sign. This starts sparks flying in just about every aspect of your life. Your house of personality will be affected and you will find that irritating issues are controlling your emotions. You usually are great about compromising, but this time you will stand your ground. It will feel awesome
Great days are the 3rd and 4th of June. You are making headway on projects sitting on your desk and that wall you wanted to paint is getting done, finally. On the 6th you will finish with decorating in your home and you now fill invigorated. On the 8th of June finish yard work, go to a movie, and seek friends who love to be with you. On the 12th your friends come over to give you a hand in the yard and on the 18th you all go on a road trip to the neighboring city. Here you will find just the right table you were looking for. On the 28th you will celebrate with family at a unique family reunion. Find new friends in old cousins. On the 29th keep up the good work.
Challenging or desperate days in June for you Libra include the 7th and 11th. These are days when you are unduly criticized and censored for words you did not mean to say. On the 13th you will cry most of the day in your office and on the 14th you will make a resolution to stay on your own side of the building. On the 19th your best friend tells you they are moving to a different city. On the 24th you hate the world and don't want to go anywhere and on the 25th take a PTO day and just stay in bed. It will be best.
Horoscope for June 2014 for each zodiac sign
Horoscope for June 2014
Horoscope for June 2014 for Libra