Horoscope for August 2014 for Taurus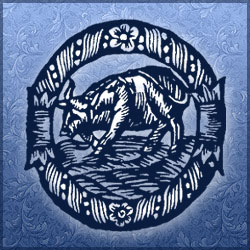 Taurus, domestic affairs have been on the front burner for several weeks, now. On August 8th and then on August 18th you will have help with unruly children and angry relationship partners. They will seek the advice of your family and things will be worked out. Take care you are not irritable on these days and be aware you will need to negotiate and compromise.
Relationship issues plus domestic matters are forefront in August Taurus. You need to bring your energy in line with what your family would like to do. Listen to their ideas; they could be interesting. Take the leading role in your child's life. Jupiter, Venus and Mercury plus the Sun will move through your solar house of home, domestic matters and family and keep you hopping. You may want to have a party at your home to keep things lively and your family close.
There are those out there who will help in your career Taurus. You will need to listen to them and look at all they offer. Don't read anything into advice, just take it if it works for you. People will come into your life during August who will have awesome ideas for a new career path. Listen and be open minded.
You hate the spotlight, but in August you will have to listen to Leo and your house of family members. You have done a great job in your career and managing your family. There will be applause. Don't be shy.
Awesome days for you Taurus, include the 8th which is a day of joy for you and a partner. Enjoy. On the 14th you will be rewarded with a medal and a check and on the 16th your office mates will throw you a party. On the 21st make sure you are ready for love, family vacations, and domestic duties. They will be a nice break from you normal routine. On the 24th, keep up the good work and on the 25th rejoice at the breach or in the mountains. Go camping, hike, do what you love to do.
Bad days in August and for you Taurus include the 1st which starts new projects and difficult decisions. The 2nd will just be exactly like the 1st. The 17th is a day when arguments with family members are chaotic and ruin your chances for overtime work. On the 18th you are particularly tired of everything and want to just quit. On the 26th you will be reprimanded for mistakes you made, and on the 28th more reprimands are coming. On the 29th you just don't want to venture out into the world; so don't.
Horoscope for August 2014 for each zodiac sign
Horoscope for August 2014
Horoscope for August 2014 for Taurus