Horoscope for August 2014 for Cancer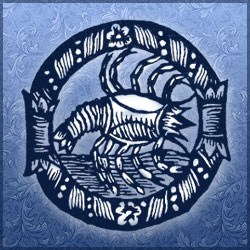 Cancer, on August 10th the Full Moon in your house of money and finances will cause huge problems. You will want to spend and your partner will want to save. There will be past-due loans that are unpaid and inheritances coming into your bank account. Mercury will be on duty in your house and you will have the energy to get the job of researching and getting rid of ugly finances finalized.
Mars in Scorpio will enter your house of relationships before the 1st of August. This will be the beginning of a passionate and intimate time. If you are seeing someone casually you might find that things are heating up. If you are in a long-term relationship, take advantage of the good feelings.
Planets moving through your house of finances are not really willing to make money for you. They don't want to deal with your job either, Cancer. Around the 1st, 8th and 9th you will be urged by Uranus to start your own part-time business. "You can do it" should be your mantra.
Take a causal relationship a whole new level if you are single Cancer. You need to spend quality time alone with partners and loves and get all your hopes and dreams down in writing. You might be taken in by someone who is slightly dangerous, but you really want to be with them. Make sure you are not getting in over your head, however.
Splendid days for you Cancer includes the 7th whose sunny morning brings you a new energy level. The 8th continues with energy to get thing finished quickly and the 14th begs you to finish yard work. On the 15th you will deposit your pay check from your second job and life will be nice. On the 18th there are things in the air that smell sweet and you know it is going to be a red-letter day. On the 21st you are able to keep your head above water and everything is awesome. On the 23rd you get a promotion and praise from your supervisor.
Evil days for you Cancer include the 9th. You will be challenged on a project you just finished. The 10th is a day when everything you do is criticized. On the 19th watch out for gossip that is centered on you. On the 25th you will have to work on your damaged reputation. The 26th of August is not a good day to ask anyone out or go to lunch. The 28th of August should be a day of reckoning with a partner. On the 29th you will have the worst day you have ever had; take warning and stay home behind closed curtains and locked doors. On the 30th don't start up the bbq for any reason; it might explode.
Horoscope for August 2014 for each zodiac sign
Horoscope for August 2014
Horoscope for August 2014 for Cancer