Horoscope for August 2014 for Scorpio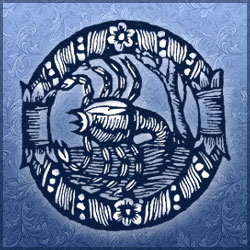 Scorpio, it's good our temper does not flare up in an instant but boils slowly. You will need to think about words that were said by your love before you jump to conclusions. On August 25th Mars and Saturn get into an argument giving you a difficult time to gain control of your temper. You will need a warning label when dealing with people.
Mars is truly watching over your Scorpio in August. You are looking for someone who will give you total commitment and you believe you have found them. You know who they are, but they don't want to make themselves known quite yet. Wait for August 15th to be a day of awakening.
Think before you move. In other words, don't relocate for work unless you absolutely have to. If the offer for a new job comes on August 1st, Scorpio, think hard about it. There is more than you have been told going on and some of might not be what you really want. Avoid get rich quick schemes and trust your instincts. Do all your homework before jumping into different ventures.
It is not hard to say goodbye to someone for you, Scorpio. Maybe that is good since during August you will be saying good bye to many people. Mercury and Venus square off with Saturn during August and if you want to end a love relationships now is the time to do it. You care for your love, but you have nothing left inside to give.
Good days for you Scorpio will be the 7th and 8th. You will be recognized for all the hard work you have put in on your job. On the 14th and 15th you will find that your paycheck is rewarding and things are going well. On the 20th and 21st you will be able to take some time off with your family. Go on a quickie road trip on the 25th, but do be careful and aware of where you are at all times.
Really awful days for you in August Scorpio are the 1st and 2nd. These are challenging days when you can't seem to get anything done. The 9th is equally as distressing and you will not be able to get the answers you need. On the 26th take time out to listen to someone who is wiser than you. They will warn you about things you are doing in your career that could cause problems. On the 27th your day will seem 50 hours long. On the 29th there will be problems in your relationship that you can't fix unless you are very diplomatic.
Horoscope for August 2014 for each zodiac sign
Horoscope for August 2014
Horoscope for August 2014 for Scorpio