Horoscope for August 2014 for Aries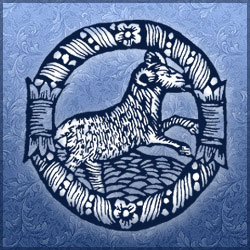 Aries, Venus passes thought Leo on August 12, then meets up with Jupiter and your house of love, family and children. You will have a wonderful time at family reunions, family vacations and friend gatherings. There is nothing that can go wrong if you follow your own intuition, make plans and stay positive.
Keep your friends on your radar. You will need them in the future to help with chaos coming into your life. Jupiter and the Sun in your house of love relationships keeps things hot. You will cling to your love and only want to be with them. However, again, this is not as good as it sounds. Keep your friends close and talk to them at least weekly.
Your house of speculating will have quite a bit of activity as Venus moves through your sign, Aries. You have the overwhelming desire to gamble with your hard-earned money, but remember that gambling and investments are not sure things. Debts are always there and need to be paid off. Don't jeopardize your big picture and dreams for just a moment of gambling. When you take chances with your money you might have momentary pleasures, but nothing will be secure.
On August 8, the Sun and Mercury will travel thought your house of loves and fun. If you have a committed relationship, it will become deeper and if you are single you may just find the love of your life. Be prepared. Take it easy, however, things are not always what they seem.
Great days for you Aries include the 2nd and 3rd. These are days when speculations in business are on high. You will do well, so sign up for financial planning on these days. On the 11th and 12th you find that love is enhanced and vacations are wonderful. On the 17th do finish your projects at work and be rewarded for your efforts. On the 18th and 19th family get togethers are awesome and you are the bell of the ball.
However, difficult days for you in August, Aries, include the 1st. Your pay check is late and you are in dire need of cash. On the 7th you are challenged by superiors on your projects and on the 23rd you are challenged again. On the 24th your car has a flat tire and your get away is postponed. On the 25th you receive a nasty sunburn and are in pain. On the 26th you need to take the day off, but your supervisor won't approve any leave for that day. On the 29th you just need to sit in a darkened room and contemplate the mistakes you have made this month and vow to do better in September.
Horoscope for August 2014 for each zodiac sign
Horoscope for August 2014
Horoscope for August 2014 for Aries