Horoscope for August 2014 for Libra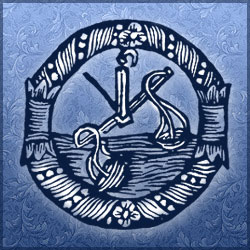 Libra, Jupiter, the Sun and Mercury are jumping around your house of friends and social life this month. Whatever you do and wherever you go you will be recognized for your worthy works. Take a bow when someone praises you. You deserve it.
On August 10, the Full Moon runs through your house off love affairs. You will find one new admirer who will absolutely thrill you at first. They will stop at nothing to get your attention. Don't be nervous, they are not a stalker but someone who is in love with you. If you are attached, try not to be led astray by the romantic idea. If you are single, go with it. You are in for some fun.
Venus runs through Leo and entertainment is everything to y6ou Libra. You will find on August 12th you need to have a party -not just a simple party, but the event of the summer. You are highly sociable so this will be no problem. Remember you have a budget so don't go overboard. Ask for help from friends and or family.
Scorpio on the 25th of August is home to Mars and Saturn. They will collide and you may find yourself alone or lonely. Friends will go their own way and a love you thought was final, is not final. Don't despair. You can make it all better by being patient and waiting for everyone you love to find their way back home.
Tremendous days for you Libra include the 7th and 8th. Take these days and run with them. They will bring you good luck and happiness. On the 14th watch out for a coworkers, they will need your help and you will be rewarded. On the 15th there is nothing to do you are finished! Relax and go to lunch. On the 21st you are highly asked for and your presentations will be awesome. On the 23rd you will find a new love or an attraction to an old love. On the 25th just be happy you are alive.
Unhappy days for you in August Libra include the 1st. You are not sure what August has for you, but the "dog days of summer" are usually boring and unfulfilling. On the 9th you have a terrible argument with your best friends and they never want to talk to you again. On the 18th your job is in jeopardy if you don't fix your mistakes, and on the 24th you are tired of your career, your life, and just everything. Take heart but not until the end of the month. On the 26th and 27th of August you will be at the car repair shop getting your car fixed after a fender-bender. Annoying and unlucky! On the 29th stay to yourself. It will be easier in the long run.
Horoscope for August 2014 for each zodiac sign
Horoscope for August 2014
Horoscope for August 2014 for Libra