Horoscope for May 2013 for Virgo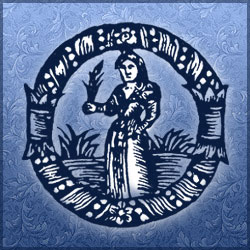 You pay high attention to your health and living Virgo. During May 2013 Virgo you will need to remain healthy by eating well and using your regular exercise regimens. Your sign rules the nervous and digestive systems and this makes you very cognizant of health issues.
You love solitude and are the epitome of mediation, wisdom and prudence. Work, career and service to others is an integral part of your personality and this will work well for the month of May.
What a great month for you Virgo to find new sources of money. You need to take care that you do not invest unwisely when you have extra money, but save it in a good place where interest will grow.
If you decide to invest in real estate in May 2013 you and your partners will be blessed with energy and creativity that carries out deals that were once impossible to make. New ideas about how to make more money will help you reap rich benefits in the future.
You career is working toward a final conclusion and there could be trends that fluctuate this month. It might spoil the focus you need to keep when working on heavy projects. You will have support from those around you, however when it comes to working.
The environment in your office will be hyperactive until the 16th of May. After that day you will find that supervisors and those in authority will determine where you will go with the company. After the middle of May, your team will be highly supportive but you may have opposition from others who are in different divisions. Handle your team with caution and do avoid confrontation with other departments.
Love and marriage is a bit challenging and mostly unfulfilled. There is a bit of controversy in your marriage and this might take some of the blush off the rose. Partners will be difficult until around the 20th of May when they remember that you are a partner and a part of this marriage. Do be cautious when speaking and try to be diplomatic. You will damage your relationship if you are feisty.
If you are feeling angry and aggressive towards your spouse, you might want to back off and find something else to do. You will find that things will work out on the last day of the month and you will be back on track.
Money will be good for you this month. Immediate gains and liquidly might not be huge, but if you plan well you will be able to work though the month and have some left over. You might see some fluctuation in the first half of May, but you will rebound after the 20th.
Family life, I am sorry will be very difficult in May. There are going to be many challenges with teenagers and smaller children who do not want to do what you say. You are very disturbed about the events that are happening around you and you might not be able to fix these. Be careful and just don't lecture and start inflammatory speeches.
Your health will be okay and if there are any worries present they will come around the 12th of May.
Horoscope for May 2013 for each zodiac sign
Horoscope for May 2013
Horoscope for May 2013 for Virgo