Horoscope for May 2013 for Scorpio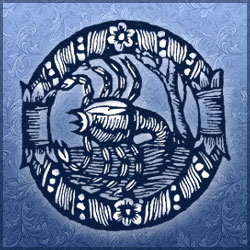 You are the sign of transformation and change Scorpio. Your lot in life is to rule over the reproductive system. This is an assurance that life and death will equal rebirth Scorpio. This is a very positive part of the body to be in charge of. You have a wonderful energy that is balanced by neither heat nor cold but the perfect combination of both. Take care that you use this perfect balance in your personality to make others comfortable.
May 2013 might be a positive month for you if you can forego the inherent pressures that you feel with finances. You are still forming partnerships in your life and creativity is high in the atmosphere to help you achieve your goals. Be positive.
You are often attracted to illegal schemes and scams. Beware that you do not let these thoughts enter your mind this month. If you lean toward the illegal you will find that at the end of May 2013 you have lost everything.
You tend to be very aggressive when thinking about money and it will cause you to be short tempered this month. Again avoid any impulsive decisions and actions that could ruin your life. You may find, however that an investment in real estate helps with projects. Maybe you will need to purchase a new car. Try not to buy according to your ego, and remain without a car until after the 15th of May.
Career is very positive for you in May 2013 Scorpio. You may find that there is progress due to the ability to mobilize you resources. Network, bring in your contacts and ask for help. You will go far in projects if you are not alone. Keep your work environment positive. It will stay that way if you are calm in mind and do not pressure colleagues into giving you things that you should not have.
This is a very positive and happy month for love. You may find that on the 18th of May you will have sudden passions rise up and give you a great deal of pleasure. You will have high desires so seek out company that will provide you with new relationships.
If you have an existing relationship it will be highly positive this month. You may find that your latent aggressions, however take an ugly form and cause arguments and difficulties. Take care and be warned. Have a great time with your spouse this month and particularly after the 20th. You do need to be charming and interested in what your spouse has to say and what they do.
Family is awesome this month of May. They are happy and healthy and you will find that it is a joy to be around your family. Your spouse will be a major portion of this happiness.
You health will be great even though you have hypertension disorders. Just be cautious that you take care of yourself and eat well.
Horoscope for May 2013 for each zodiac sign
Horoscope for May 2013
Horoscope for May 2013 for Scorpio