Horoscope for May 2013 for Leo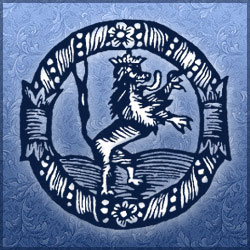 Leo you mean strength. This means strength of character and the dramatic. You are magnetic and things seem to go your way when you are on track. You are the strong self-confident type and love to be in the limelight. You rule the heart and the spine. As you rule the hottest month of the summer, Leo you show the Earth that you are dutiful and willing to go far. Keep these traits; you will need them during the month of May.
You may experience issues this month that are of high stress. This is a month of very high activities. You will have the opportunity to network with those in your field and expand your focus at work. You will be very busy and active though the month. Yet, despite your best efforts there is opposition. It might be high and your work might suffer. Pull back in after the 15th of May and do not listen to those who seem to be against you.
After the 16th of May 2013 you will find that things slow down a bit and this helps heal your mind and body. You need to avoid committing yourself too much during the 15th through the 30th of May. Take care that you do not get overly angry since this will force you to become irrational and impulsive.
Your career is a bit on hold since you are working towards a change in venue. You may have problems with partners in dual projects. You will have clarity in your work after the18th, but there will be remaining challenges. These issues that are challenging will expand your scope.
Team members will be highly supportive for you Leo. You will find that many contacts will open up new opportunities for you. This month you see politics with workmates come to a head and you now know to avoid unnecessary and difficult subjects.
Love and marriage are perfect during May. Your love life is a bit below par until after the 17th, but that is okay. You will be very socially busy after the 18th but do be aware of what is going on around you.
If you are in an existing relationship it will do very well this month. Bonding will be at an all time high, but passions will be a little low. You will have many blissful moments, though at the end of the month. You may find that your spouse is a bit unstable during May. Do spend quality time with your spouse to ensure that you have a good approach towards the end of the month. Control your speech to avoid aggressive arguments.
Money is still a challenge. You will find that unless you start bringing in more money you will have a very difficult time for the entire month.
There is high stress with children this month. They might make good progress in their lessons in May. Remain calm; you were a kid once.
Health will be good until the13th of May. You may find that your stamina and immune system is not so well. Avoid major travel commitments or commitments of time in the second half of May. You may find that controversies could arrive in your home after the 17th. Do be aware of what you need to do.
Horoscope for May 2013 for each zodiac sign
Horoscope for May 2013
Horoscope for May 2013 for Leo