Horoscope for May 2013 for Gemini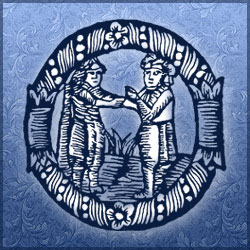 You seem to have a very talkative and flirtatious personality Gemini. This month of May 2013 brings that side out even more. With your sign being the third and final month of Spring you are highly adaptable and will transition well from one area of your life to another. The Sun is in your house between May 22 and June 21 and this makes you particularly resilient
May 2013 will be just an average month for you Gemini. You might find that worries start to build up after the 15th of May and the entire month could be a bit stressful. You find that pressure in financial matters could be disturbing and you may find that you are somewhat pessimistic during May.
Do not make any major decisions during this month. There are things that are happening in the middle of the year that will demand all your finances and your attention. You will be highly rewarded if you keep on an even keel during May.
You career has not taken off like you thought it would but you will see progress if you keep working at what you want to do. Despite a slump and maybe even a slow down you will find that you must start new ideas and marketing plans that could bring in new energy. Competition in your marketplace could slow things down a bit after the 15th of May, but you need to try and find other venues of working. If you are aggressive and put forth great efforts they will pay off and you will be highly praised and rewarded for your work.
Your love is positive until the16th of May 2013 and then it turns a bit sour. You loved one is in ill health and needs you to be positive. You might find that this is a bit difficult to do since you are not a patient person. If you don't change your attitude you will find that existing relationships are strained and a bit of negativity could build up. You do need to stop this from happening and have no doubts in your relationship right now. Avoid controversy this month and do not be confrontational.
Marital matters may be a bit tough as your spouse goes though ill health. Be patient take care of your love and you will find that care and nurture will make matters much better.
Money and finances are very worrisome during May. You will find that your liquidity is off until the 19th of May. Avoid major purchases and commitments. Your income will be sufficient if you are very careful. Investments might not give you good returns this month, but they are coming. Avoid using any money to invest until after the 25th of May.
Your personal health will be great during the month of May. You do not tend to get ill and you are working were there are very little germs to go around. Take care and make sure that you do not give the wrong speech the first part of May. If you are careful you will have a great month, have enough to live on, and your love life will improve.
Horoscope for May 2013 for each zodiac sign
Horoscope for May 2013
Horoscope for May 2013 for Gemini