Horoscope for May 2013 for Cancer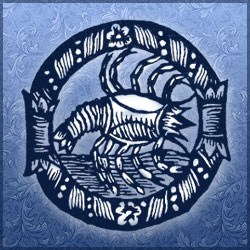 Emotional energy is your trait, Cancer. You rule the organs that are located in the areas of the heart and stomach. You do want to be a leader but you are not aggressive enough. Don't be so possessive that your children think you are ruling their lives. Just be affectionate and nurturing when you can.
You are the fourth sign of the Zodiac, Cancer and you rule home and family. This is where you shine. Take care that your entire life is not situated around what your family does. You try to live vicariously through them. This can be remarkable, but also a bit smothering.
May 2013 will be a positive month for you, Cancer. Your luck will rise and new opportunities will shine through. There are hurdles building up but they will clear up towards the end of May. If you see domestic hurdles raise this is due to arguments and poor bonding between you and family members. Spouses will do well to remember that there is a chance of someone leaving them if they are not careful.
After the 5th of the month of May, your career will pick up. It has been a bit of a lazy time, but now is the time when things will tighten and become a bit stressful. Do not be negative and think about those things that could destroy your well-being. Be positive and you will find that things go well. Workmates may team up against you around the 15th and this will cause some confusion. You might remain a bit on the stressful edge until the 18th of May.
There may be a fun and flirtatious time with a co-worker. Don't let it get out of hand and by all means don't let it go far. Your love life will be on the average side until after the 16th of May. Luck in love has always been a bit tight for you, but you may find that the second half of May 2013 brings passion and sought after relationships. You may find, however that romance will peak towards the end of the month and you will go back to your regular life.
If you are married things might be a bit challenging. There are issues at home and frequent disagreements and quite a bit of unrest. You may find that you just don't want to bond with your spouse and you wish they would go on a long journey for a time. Your spouse is erratic and temperamental. The attitude is awful and unsteady. Maybe a change of venue will help.
Money will definitely be better after the 15th. You will have a windfall come in around the 22nd and this will make things a bit lighter in your home. Investments will start to return dividends and that will help.
This is the perfect month for health. Your health and fitness will be high and there will be happiness on the healthy front. If you are not careful, though your health could suffer due to poor stamina, lack of sleep and immunity issues.
Horoscope for May 2013 for each zodiac sign
Horoscope for May 2013
Horoscope for May 2013 for Cancer