Horoscope for May 2013 for Capricorn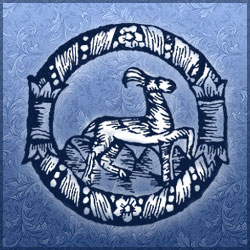 You are the sign of success and social standing Capricorn. You are ruled by the planet of limitations and boundaries, however, Saturn. Stay prudent and patient and enduring to the end. You rule the knees, the ankles and the shins. These are the crucial parts of the body that lead to toward the pinnacle of success.
High energy and very high morale are yours this month of May 2013 Capricorn. Everything you try to do will click. Be active and dynamic and cover as much ground as you can.
When you hit a creative peak this month you will find that your new ideas come to you in bursts of light. You will find that you have excellent ideas and growth in your career. You have a position of power and effectiveness that will multiply and bring you great success. If you do not grab opportunities you will miss you chance at success.
Your career is very active and you are very effective this month of May. Do not hesitate to rise up to the challenges you are given. Strive for a successful month and you will be successful.
Your work environment will be highly vigorous. Growth and success is still the order of the day. There are confusing trends however that might present themselves on the 17th of May 2013 but the atmosphere at work will iron out and be great. You have team support and your ideas will contribute to a great work environment.
Love and marriage are interesting. After the 18th of May your social life will grow. You will have many chances for socializing. You will find that there are many who want to be around you. Take care and keep your existing relationship happy and don't neglect your marriage partner.
Stay away from controversy and adverse conflicts with those around you or you will find that you are hurt and disillusioned.
Money will hit a high note this month. You will have gains and progress in money issues. You may find that projects you have forgotten are now making you money.
You will have a great deal of money come in this month and investments will prove to be successful and important.
Family issues are very positive in May. They will be busy and mind boggling but busy. Family members will gain praise and accolades and things will be well.
You are going to have high health and physical activity that challenges your body. Control your diet and keep exercising and you will be awesome. May 2013 is going to be your wonderful month this year, Capricorn.
Horoscope for May 2013 for each zodiac sign
Horoscope for May 2013
Horoscope for May 2013 for Capricorn