Horoscope for May 2013 for Aquarius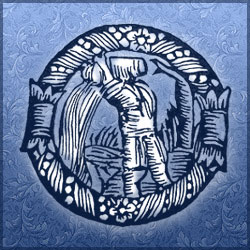 Aquarius you are a bit on the unpredictable side. You are a free-thinker and can often be eccentric in the things you do and the products you purchase. You rule the parts of the body that are immersed in water - the shins, calves, and ankles.
May 2013 is going to be a challenging month for you Aquarius. You will find progress and luck as you move toward the end of the month. Actual growth and progress will be slight but until next month total progressions will elude you. You might turn to religion and spirituality to keep your mind on the path.
Your career is going to be okay. As the month of May 2013 moves on you will find that gains from work come about. You will need to avoid hostility when dealing with those at work and others in your profession, but good interactions will eventually happen.
Work environment is going to be very busy and there might be very active trends until the 18th of May. You may have stress at work but it will be good stress. You team will do well this month. You should supervise you team with delegation and bring in good communicators before you lose the momentum. You will have help from co-workers but only as long as the team works together.
Love life is active this month. You will be very good in the sex appeal department during the first portion of May. Your social life will attract attention and many will want to be with you. However, towards the middle to the end of the month you will want to find just one love partner and romance will be on your mind. You will find associates, but be careful and select the right collaborator.
Existing relationship might be a bit difficult as there are doubts in what you are doing. Avoid conflict this month or any type of controversy until after the 20th of May. In fact, avoid all controversy. Put aside your ego issues and don't be patronizing with your spouse. Relationship issues in the month of May 2013 will be slight if you keep trying.
Money is going to be positive. Look at real estate transactions for quick gains in May. You may also find progress in dividends and stocks. Income and outgo will be high in May 2013 and try not to spend without thinking of others in your family. You will find that you might not have enough to cover the total month of May.
Health will not be an issue for you Aquarius. You will find that you healthy eating plans an exercise programs are paying off.
Horoscope for May 2013 for each zodiac sign
Horoscope for May 2013
Horoscope for May 2013 for Aquarius