Horoscope for March 2013 for Scorpio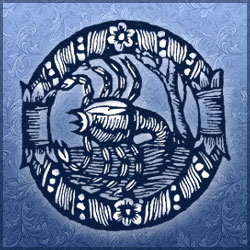 Your reputation has always been one of a sarcastic and secretive nature. Yet you are heroic and ruthless to your enemies. If you love someone you will loyal but possessive.
As a sign you excel at follow though and completion. Scorpio you are highly treasured by your workmates. You can also be stubborn and refuse to move when things are done. If there are choices Scorpio for some reason you to make the poorest choices. Perhaps; this is your rebellious nature.
You have a strong 6th sense and need to use it in your defense. You could be a great researcher, but you do need emotional sensitivity to work with others in close environments.
Since you are so choosey about the people you let into your life, Scorpio you have few very close friends but many acquaintances. You will find that social days are challenging to you and these days will be the 5th, 6th and 8th of March. You will have to be very careful when driving or working in the weather on the 12th, 20th, and 22nd. Find a warm spot to hide away in on the 31st and stay out of other's way. You will be very grumpy.
Be happy Scorpio o the 1st, 2nd 7th and 10th. Find your true love ion the 11th or the 14th, and look forward to a small vacation on the 16th. You will find that the 19th and 21st as well as the 29th are very lucky days for you.
Treat yourself well in the two weeks that follow the 27th of March's Full Moon in Libra. Rest and sleep, stay warm and eat all the wonderful nutritious foods that you love. This will prevent the cold and flu which is looking to invade your body during the last of March.
It will be very difficult to keep up the pace at work after Mars moves around Aries and your sixth house of work. This will happen on the 1st. The 20th will be a day of change, but you will not feel like changing; so don't. Have calm and easy thoughts on the 21st and make no hasty decisions. Avoid stress during this week.
On the 11th and 16th you will have a particularly great time with a relationship partner. You will renew love and friendship and turn to others for advice in your love life. The end of March might just bring you in line with a long lost love and you will realize what you have lost. Don't be sad it might be rekindled.
After Mercury resumes traveling in Pisces on the 14th you will find that life gets back to normal. You will find that you can accomplish more than you ever have before and things are great for you. Be very cautions, however, about investing in anything during March, Scorpio.
Horoscope for March 2013 for each zodiac sign
Horoscope for March 2013
Horoscope for March 2013 for Scorpio