Horoscope for March 2013 for Aquarius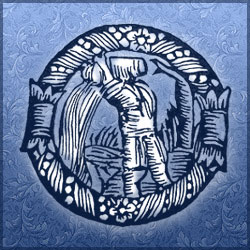 You are very relentless when you are pursuing a goal, Aquarius. You are so determined that you will almost cause a relationship to fail. The key work is almost. You are stubborn and prefer to be alone rather than with people. You are in touch, however with many people who love and admire you. You need freedom to express your individuality and you crave innovation.
A high communicator, you are intertwined in ideas and concepts rather than people, but you do love a good social hour. You value privacy and freedom and those who want to come into your circle need to be highly intelligent and able to converse in many subjects.
Yet, you a very compassionate and will give all of your heart if you can. Take care of yourself Aquarius you are missed by many people when you go away.
Take care on the 4th and 6th of March and do be aware of dangers on the 20th and 15th. If you are not careful on the 10th you will have a physical accident and the 22nd will see you in surgery. The 25th will be very challenging for you and the 27th and 31st are also difficult days.
Do be happy and upbeat on the 1st ad 9th plus the 13th and 14th. When the 16th and the 18th roll around you will be very rewarded for a job you have been working on. The 23rd and the 26th will give you a happy reward and you will absolute love living on the 31st of March.
With spring just around the corner you have all the reasons you need to take advantage of planetary alignments and work on your hobby with great gusto. See friends and talk to them about the spring equinox and the possibility of growing tomatoes this year. Enjoy hours upon hours with your hobby and reunite with old friends.
You will have high communication skills on the 17th when Mercury resumes motion. You will clear up misunderstandings and with a little help from Venus your apologies will be accepted. You might want to reunite with neighbors and find a new love or friendship.
Money matters are a focus this month with the 11th of March showing a new moon in Pisces. With other positive planetary influences the lunar energy will bring higher earnings than you have previously seen.
Take care when you travel on the roads during the last week of March. Mars and Aries are clashing with several other planets and this will cause the energy of the universe to be very unstable.
Car pool this month and avoid driving if you can. You will be okay, but driving and traveling will be a bit scary.
Horoscope for March 2013 for each zodiac sign
Horoscope for March 2013
Horoscope for March 2013 for Aquarius