Horoscope for March 2013 for Gemini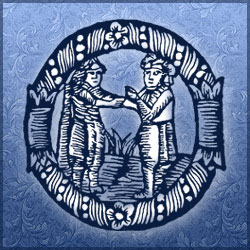 On the 17th of March you will have information flowing in to you solar tenth house. This will be great when you are trying to advance your career as well as your life. You will be able to clear up misunderstandings that have occurred during the last few months. Take the initiative Gemini.
Mars zips into Aries and your eleventh house on the 12th of March. Venus on the 21st will activate your social life and motivate you to see friends. You may want to link up with valuable networking contacts. Venus might help you with your relationships during the month of March. You will need to monitor expenses since your do not want to stretch your entertainment budget out of control.
As the New Moon in Pisces moves and comes to fruition on March 11th you could hear wonderful news that will help your bank accounts. There are things on the horizon that will bring you more to you than you ever had before. Near the 28th you need to go the extra mile and make executive decisions. You have the ability to handle what is thrown at you and you will be proud of what you can accomplish.
Dung March 27th a friendship will come to an end. You need to find the way to bring it back. You might have a new friend come into your life, but make no commitments. Be careful and aware of children's online activities and watch what they are watching during the entire month.
You challenging days will be the 4th and 5th, 6th and 20th as well as the 24th, 25th and 31st. These are the days to stay home and be a vegetable.
Go out and have a rewarding day on the 9th, 12th, 13th, 14th and 16th of March party on the 26th and 28th.
Get back to solid ground during the first part of March. You need to realize that you have responsibilities that cannot be shirked. Make sure that on the 8th of March you clear up old projects before starting anything new. Look for help from an unexpected source.
On the 27th of March do be very cognizant of taking on too many responsibilities. You will need to have free time later in the year and too many responsibilities in March can bring disquiet and disruption to your life.
Ask for the sky Gemini. The journey to reaching the sky is highly exhilarating and can bring you great promise. During the entire month of March try and accelerate your job hunting activities and your homework. Take time out to be with those who love you and try and be a little more social. March is good. Make it so.
Horoscope for March 2013 for each zodiac sign
Horoscope for March 2013
Horoscope for March 2013 for Gemini