Horoscope for March 2013 for Cancer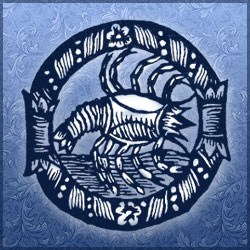 If you are looking for adventure, March 11th is the day to start. When the March 11th New Moon in Pisces actives your house of activity you will feel invigorated with energy and drive. Mercury retrogrades on the 17th and travel will not be good on that day. Make a reservation after the 17th to avoid delays. The 7th of March might bring news of a business venture or travel at the end of the month. You might just hear form a good friend about a reunion in March.
Relationships are a bit stressed during March. Recent misunderstanding can be smoothed over after Mercury move again on the 17th. You will able to more easily get information and communicate. If one of your children is waiting for an acceptance letter it might arrive on the 29th. Make sure all paperwork is completed.
As Mars advances into Aries on the 12th you will find that there will be career surprises. You may find that you are going to be promoted. Change is likely on the 22nd and it may involve a coworker.
Domestic life will test your patience and family relationships will be difficult from the 27th and for a total of two weeks. Make sure insurance coverage is up to date and look to add flood insurance to your policy. You may have tried to establish a home business with someone, but this is not going to have a positive outcome.
You good days are the 6th and 12th of March plus the 17th and 20th. Watch for good things to be replaced with bad on the 31st.
You will be highly rewarded on the 1st and 7th as well as the 14th and 15th. Find success on the 24th and 28th.
You may want to thumb your nose at authority this month, Cancer, but avoid doing so (unless it is in secret.) Try not to override authority. If you get a ticket this month, don't challenge the officer. This will bring you sorrow.
Take time out to talk to an elderly parent. It can be challenging but if you do it on the 2nd or 3rd you will find that conversations are very fulfilling.
Your nurturing and mothering tendencies can be very rewarding the last part of March. You will find that you can soften the meanest heart with just a little bit of sugar. There are those who are dreaming of a large purchase and you just can't justify it. But you will and you will try and get along without the extra finances in your family. If you make someone happy on the 20th of March, the spring equinox, you will find that things will turn out okay for all of you. Keep your chin up, Cancer.
Horoscope for March 2013 for each zodiac sign
Horoscope for March 2013
Horoscope for March 2013 for Cancer