Horoscope for February 2018 for Virgo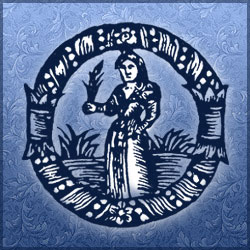 Most of the planets are in the middle of your chart this month, making February a month for work, relationships, and self-reflection. The Sun starts his journey in your 6th house of work and responsibilities. You are a no-nonsense, practical kind of person, and this alignment is truly where you shine! You are the ruler of the 6th house, dear Virgo, and you find great purpose in work. Your responsibilities and duty never cease to escape you amidst any task at hand. The Sun is your fire behind this house of daily routines and responsibilities, so you will feel extra hard-working and dedicated during the first half of the month. It is also a great time to clean and reorganize your spaces. On the 18th, the Sun leaves your 6th house and enters your 7th house of love and relationships. You might feel more connected to love, or at least the idea of love, more than ever. If you are a Virgo who enjoys reading, you might be drawn to romantic love stories or books that highlight one-on-one relationships the most. If you are a Virgo in a current romantic relationship, the latter half of the month is ideal for you to reconnect and spend quality time with your loved one. If you are a single Virgo looking to date, the Sun will help you get out there and present your best self to others. While you are usually shy, the planets are aligned to assist you and will give you the confidence you need, dear Virgo!
Mars continues in your 4th house of family and home all month. This can be a tricky alignment if you are at odds with some family members or people living with you. Take the time this month to contemplate what is important to communicate here. Mars can make you fiery, but also very action oriented.
Mercury, your ruling planet, begins in your 6th house of work and responsibilities as well. You will put your energy into work with intensity. You already see the importance and the wisdom behind working hard and contributing to the world in some way. Like a virgin, you really do see things like you have experienced them for the first time. In this sense, you might become overly attached to the outcome of whatever task is at hand, given your desire to get it right and perfect the first time. Try not to take the outcome as seriously as the journey, virtuous Virgo! On the 17th, Mercury shifts into your 7th house of love. For you, this is a great opportunity to communicate with your loved one or someone you are admiring. You might sometimes be shy and reserved when it comes to romance, but today is a great day to begin engaging with these feelings. Tell your lover or potential mate how you feel about them, and you will certainly find yourself connected like never before. Mercury's placement here will last until next month, so enjoy these next couple weeks of confidence!
Venus, the house of love, begins in your 6th house of work as well. Venus likes to find the beauty in the seemingly mundane. She will definitely help you see the beauty and purpose behind habits, routines, and tasks, and you might perceive these parts of your life in a totally different way. This is especially true concerning the self-care and beauty routines. Venus knows how gorgeous she is, and she wants to give you the confidence to feel this way, too! You will likely focus on your physical appearance this month, and will want to keep up with your looks to feel confident and in control. Venus also encourages you to spend time doing something luxurious to treat yourself, as beauty does require work after all. On the 10th, this planet transits into your 7th house of love and relationships. This is a great alignment for your closest, one-on-one relationships. Trust in your feelings and go with it. If you are a Virgo in a relationship, this is the perfect month to do something special for your loved one. If you are single, chances are you won't be for long. You will be highly attractive to others this month, and they will see that there is something different about you. Between the Sun, Mercury, and Virgo dominating your 7th house this month, you are sure to be lucky in love.
Some of the best days for you are the 1st, 3rd, 15th, and 21st. On the 1st of February, the Sun sextiles Neptune. The Sun is in your 6th house and Neptune is in your 7th house. You might meet someone today that will begin a very long-lasting relationship. This person might be a stranger, walking around when you are doing chores out and about, or they might be someone you have known before. Whether you are connecting for the first time, or reconnecting, this relationship is intended to last and be important in your life. On the 3rd, your ruling planet, Mercury, in the 6th house, conjuncts Jupiter in the 3rd house of communication and language. If you are an artist or writer, you will have great luck capturing the element of your work today, so be creative and commit to your vision! These two planets are your best friends in the skies. On February 15th, there will be a new moon partial eclipse in Aquarius, your 6th house of work. It is an excellent day to take on a new project or take a risk. While you are usually cautious, the planets will help you achieve your goals if you take a leap of faith here. Finally, on the 21st, Venus in your 7th house conjuncts Neptune in your 7th house. Talk about a day for relationships! While love is the general theme for this month anyway, this alignment is particularly auspicious in the psychic realm. Your spiritual connection with your loved one or soul mate will arise here. It will be intense and amazing!
Horoscope for February 2018 for each zodiac sign
Horoscope for February 2018
Horoscope for February 2018 for Virgo