Horoscope for February 2018 for Aquarius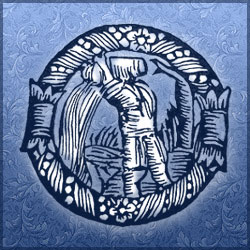 This is your month, lovely Aquarius! You might have enjoyed a birthday in January, or you have one coming up in February. Either way, the skies are paying attention to you in a lot of ways, considering that many planets are transiting through your sign. You are balanced between the very lower and the very upper half of your chart, so the energy this month is focused on identity, finances, professional achievements, and group work. You are in for quite an active February!
The Sun begins in your house, and will remain here until February 18th. You are friendly, wise, caring, and artistic, and these qualities will show through this month. The Sun's influence helps you engage with your core identity and ego personality. Your outward personality, the person that you become when you face the world every day, is especially strong during the Sun's transit through your sign. You will feel very connected to the physical plane, as well as your physical being. This is an excellent time to get into a solid exercise regimen. While you may enjoy paying attention to how you can help others, it is important to give yourself some love right now, Aquarius! On the 18th, Pisces takes over the skies, and the Sun shifts into your 2nd house of money and physical objects. You might be overly tied to money and finances this month, and it may take up a lot of your energy. Try not to obsess or worry too much! The Universe has your back, and will help you get your finances in order soon enough. Instead, take this time to rework your budget and personal affairs, so that you feel more in control of the situation.
Mercury begins in your 1st house as well. You might feel the powerful or overwhelming need to express yourself here. You might also feel as though you are searching for something that is slightly out of reach, or undefinable. When this planet transits in your 1st house, you will be very curious about yourself and your relationship with this physical place. You might realize you are suddenly asking a lot of questions and making interesting observations. You might present yourself as extremely logical and analytical to others this month, and you will certainly understand the nature of the psyche. This alignment also reinforces the idea that if you want something, you have to go for it directly. You might have to articulate to someone exactly what you want, or you might need to go after your desires in a more forward manner. Do not underestimate the power of conversation this month! On the 17th, Mercury shifts into your 2nd house of money. This is an excellent time for steady income and cash flow. While you may already feel uncomfortable with your finances, trust that this month will be sustainable. You might be more conservative with your cash at the moment, and that is perfectly fine, as long as you do not hold yourself back, dearest Aquarius!
Venus, the planet of love, also begins in your house! This is a great alignment for anyone looking to date or meets a potential mate. You will find yourself basking in the attention of admirers, as your energy and beauty is practically radiant right now. You might also be more vain this month, focusing a lot on your personal appearance. You might be more conscientious of your behavior, mannerisms, and personality as well. You will channel your softer, more romantic side too, and others will be attracted to this emotional sensitivity. Relationships are highly important with Venus in this house. On the 10th, Venus transits into your 2nd house of money. You will feel good within this alignment, as Venus brings harmony into this financial sector. You will desire relationships with others who have a stable income, as you seek that stability and feeling of groundedness within yourself. You might also notice that your tastes are slightly more expensive this month, as you are attracted to what exudes beauty, inside and out!
Mars remains in your 11th house of friendships all month long. This is a great alignment for you, as you are the ruler of the 11th house. In this sector, the focus is on teamwork to make the dream work! The best way to achieve your desires is to combine your efforts with others. You might begin a project at work that relies heavily on the cooperation with coworkers. Alternatively, you might ask someone for help, realizing you are better off with company than on your own. Mars will give you the energy necessary to accomplish whatever you put your mind to! You may also take a leadership role within a group or organization of importance. You are already a humanitarian at heart, and this alignment will spark this trait even more. Mars may inspire you to get involved in charity work this month, or advocate for something you believe in. You might feel overwhelmed with the activities lined up during February, so also make sure to carve time out for relaxation and unwinding!
Jupiter is in your 10th house of work and professional achievements, and he will be here until the end of 2018. This alignment brings you a ton of luck in your career! Whether you are expanding career opportunities, transitioning between jobs, or trying to fulfill your dreams, Jupiter will assist you in making these possibilities a reality. Trust in yourself, and apply yourself! Jupiter will only give you back as much as you put in, so take the time to reflect on what is truly important now, dearest Aquarius.
The best day for you is the 15th of February, when there is a new moon partial eclipse in your sign. Today is the day for contemplation and inward focus. This is a divinely spiritual aspect in the skies, so you might want to connect to your higher self-today, whatever that means for you. Go out into nature, meditate, or communicate with your spirit!
Horoscope for February 2018 for each zodiac sign
Horoscope for February 2018
Horoscope for February 2018 for Aquarius