Horoscope for February 2018 for Taurus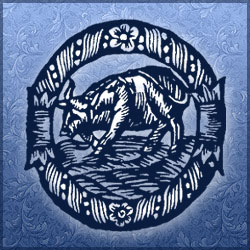 The Sun begins in your 10th house of work and professional development. This is a great alignment for you, dear Taurus, as you are driven and career oriented. The Sun rules your outermost personality, so you will certainly appear to be focused on achieving those goals this month. Additionally, you are likely to attach your ego and emotions to your professional life, so be aware when this becomes counterintuitive. On the 18th, the Sun transits into Pisces, your 11th house of friendships. This is an extremely altruistic alignment, and you are likely to engage in some sort of volunteer or charity opportunity. It's a great time to give back! You will also thrive in group settings and with like-minded individuals. Do not waste your time with those you do not have a real connection with. This aspect is an opportunity for you to be true to you!
Venus, your planetary ruler, also begins in your 10th house of work and professional achievements. You have been highly focused on how you can make a more positive impact on the world within your career. Now is a great time to explore those opportunities, and you will likely find ways to engage in giving back easier than you might think. You are predicted to grow your relationships within your company or organization, and this may involve meeting a potential mate at a networking session! On the 10th of February, Venus transits into your 11th house of friendships. This alignment is loving and kind. You may also find that your friendships expand in ways you never thought possible. Venus always brings her attractive side with her, so if you are single, you might meet a lover within a group of friends. If you are a Taurus in a relationship, Venus predicts that you will want your partner to come along with you in group settings. Having your loved one by your side with your best friends is all you need!
Mars has been in your 8th house of regeneration and transformation since the end of January, and he will remain here all month. This is actually one of Mars' best alignments, considering he and Scorpio get along so well. You might be more focused on yourself this month, at least in terms of understanding and reconciling with emotions. Instead of feeling the need to control others around you, you might suddenly feel content not having the responsibility for others' feelings. This is a good realization, and one that the planets encourage you to think about this month! On the 25th, Venus squares Mars. This 10th house clash with the 8th house will make you consider how you can grow within your professional sector. You might realize that a project or idea needs to be destroyed in order to move forward with a better prospect. Take the time to think about any challenges today, even though it might seem bleak. On the 28th, Mars also squares Mercury. Use your words wisely today, and try not to get into any trouble, Taurus!
Mercury starts off its reign in Aquarius, your 10th house. The first few weeks of February will be great in your professional sector given several alignments here already. Mercury only solidifies these aspects, as he is an expert communicator. In this house, you can use your linguistic skills to take a leadership role amongst colleagues. You are an excellent decision maker this month, so channel your intuition and take charge! Mercury enters Pisces, your 11th house, on the 18th of February. This is an auspicious alignment for money and charity. If you give your money to charity today, at an auction or through a raffle, you are likely to get a prize! This is an opportunistic connection, so it might just be your lucky day, dear Taurus! Mercury also has several aspects with other planets during February. On the 15th, Mercury sextiles Uranus. This is an excellent opportunity for you to think about a possible financial venture. Taking a risk can be difficult for you, since you are quite attached to a security, but it might pay off in the long run. This alignment will ensure you good luck along the way.
Also on February 15th, you will feel an intense desire to do something positive for the world. The new moon partially eclipses in Aquarius, and this will spark your drive to make a difference in your professional life the most. Meditate, go for a walk, or do something relaxing to let your intuition guide you here. The Universe encourages you to listen to your inner voice in connection with your heart today. Venus also sextiles Saturn on this date, which is a great alignment between your 11th and 9th house. You might feel a shift in awareness regarding your friend group. Whether this leads to positive or negative outcomes, the truth is your most powerful tool.
Saturn has been in your 9th house of expansion since December of last year. You are in the thick of the beginning of Saturn's transit, and are likely feeling the uncomfortable effects. Saturn is our strictest disciplinarian, but also our greatest teacher in this lifetime. He encourages you to expand the definition of who you are in this alignment. Right now, you are probably questioning your identity, desires, inner self, and outlook on the world in relation to why you are here. This period of self-doubt will only last for a couple more months until you can begin to apply your thoughts of change. Whatever you want to change in yourself, you have the capability to do so. It is important here, dear Taurus, that you do not judge yourself too harshly. Because you have the tendency to be a perfectionist, you will drive yourself crazy with these insecurities! While Saturn is breaking down your walls, this is just the first step before he helps you build them anew. This period is one of learning to have faith in yourself, lovely Taurus!
Horoscope for February 2018 for each zodiac sign
Horoscope for February 2018
Horoscope for February 2018 for Taurus