Horoscope for February 2018 for Libra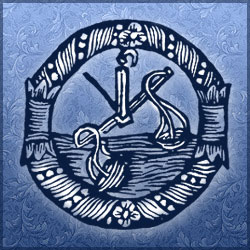 The focus of this month is a good balance between work and play. The work part can apply to situations at your job, but also your daily routines and responsibilities. The beginning of the month is likely to feel quite playful and giddy. Your sense of adventure and fun is quite infectious here in the zodiac! After the 17th, you might begin to sense a need to tame your party animal in order to keep up with the rest of your duties, lovely Libra.
Mars, your action planet, is in your 3rd house of communication and expression. While you are always paying attention to the harmonious nature of things, what is fair, and how you can keep the peace, you might feel a little off your game this month! Mars can be quite quick at the trigger, and you might not think before you speak this month, voicing your true opinions more readily than usual. This is not a bad thing, sweet Libra! You might realize that you do have preferences or desires that you may have lost touch with. The planets encourage you to notice how you feel when you make decisions this month, and try to be true to you rather than avoid confrontation if you can.
Venus, your home base, begins in your 5th house of play and pleasure! Sometimes, Venus doesn't always get out and let loose, but she certainly does here. If you are single, this is a great time to get out there! You will feel more confident with Venus in this house. You will also be free like your air sign intends, especially during the beginning of the month. If you are in a relationship, the first two weeks of February is a perfect time to do something fun with your partner. Take them to a show, go on an adventure, or channel your inner child at a theme park! Whatever floats your boat, your relationship will benefit from a lot of excitement right now. On the 10th, Venus shifts into your 6th house of responsibilities. This is a great alignment for you, dear Libra. You might not particularly enjoy tasks that feel mundane, or routines that you see no beauty in. However, Venus will help you see the purpose and loveliness of these responsibilities and daily tasks. She knows how to find beauty in just about anything, and you will see here that there is an art to every movement through every day. Take this time to reorganize your spaces, or even redecorate your home.
Mercury begins in your 5th house of play and pleasure as well. While you aren't usually the first one to speak, you might really enjoy telling stories to others this month. Your sense of comedy, entertainment, and having a good time is spot on, and your communication skills are topping the chart this month! Again, this month is about having fun, so the Universe encourages you to let yourself go and have a good time. On the 17th, Mercury transits into your 6th house of responsibilities and duties. This planetary alignment might make you feel like you need to change your routine. Mercury, although extremely intelligent, can also make you feel restless and over analytical. Hopefully, Venus' alignment can help to tone down this sensitivity. While you might benefit from a change in your daily routine, do not throw the baby out with the bathwater, dear Libra! Find what works for you, and go from there. It is also a good time to hone in on your hygiene and beauty routine, so take the time this month for self-care and pampering!
On the 15th, there is a new moon partial eclipse in Aquarius. You might feel the need to take a day of rest. You likely have been doing a lot of playing and partying, so it is important to relax and unwind today. You might feel overburdened by the world and all of its problems, or even the issues that reside within your own life. Get outside in nature, meditate, or get into a bath today. Epsom salt baths with lavender oil should really do the trick to wash any of the blues away.
Jupiter has been in your 2nd house of money and personal finances since October, and he is well into this area of your chart by now. Jupiter's luck and good fortune makes this year a great financial time for you, dear Libra. It is an excellent opportunity to invest in something that can pan out into a long-term asset. This is especially true with real estate, as this alignment can often lead to purchasing or selling a house. The planets will make sure that your return on investment is well worth it! Trust in your judgment this year, and definitely do not be afraid to spend money on what is necessary to make you happy. This house also rules personal possessions, money can be applied to physical objects that are important in your life, too.
Saturn is in your 4th house of family and home for the next two years. This is a highly growth-oriented alignment, and it might be one of your most important. Saturn is the father of the skies, and you have the opportunity to sort through a lot of issues from your roots and family of the past. You might need to examine specific relationships or feelings that you are still holding on to. While this is not intended to be comfortable, it is certainly a transformation that the Universe knows you need right now. You might recall or engage with feelings of being alone or unloved. In order to work through your deepest issues, you need to bring them to the surface to release them once and for all. The Universe has your back, dearest Libra, and it knows how hard this will be. You are being set up for a better future, and you will reshape your identity into one of truth and compassion!
Horoscope for February 2018 for each zodiac sign
Horoscope for February 2018
Horoscope for February 2018 for Libra