Horoscope 2017 for Virgo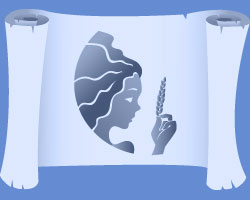 The Red Rooster 2017 year will bring to those born under the sign of Virgo many pleasant surprises and events, which will change their worldview and life in full. For the entire year, Fortune will smile upon this sign and the stars warn the Virgin that if they prefer the inactive and lethargic lifestyle, then all opportunities and avenues for success from Fate may pass them by. You will be forced to become a lively champion, just like the ruler of this year. The Rooster loves those who are ambitious, goal-oriented, tenacious and hardworking. So if you want to win the jackpot this year, which is definitely possible, you must acquire the same traits as the Fire Rooster. Only in unfortunate circumstances will the leisurely and slow Virgo be unable to catch all that Fortune offers to them. In order to fully conform to this image and use all chances and opportunities, Virgo must organize themselves and their work on the principles of discipline and must act in accordance to their plans. Only with the utmost in concentration and attention will Virgo be able to implement their most dear dreams and plans, and also fundamentally transform their lives for the better.
General forecast for 2017
By the first few months of the year members of this sign will chance upon new and profitable offers, which will not leave them feeling indifferent. With delight Virgo will jump at each one of these, though it is very important to prioritize at these moments and not give in to temptation. Otherwise you will lose everything. You will not be able to execute and bring matters to a logical conclusion all at once. Try to determine what is most important for you at the given moment - start with the most important and gradually move toward the less pressing and tempting offers. But you must begin a new task only after completely finishing the previous one. In this manner you will increase your productivity and multiply your results. Even in the case of minor losses, you will be left satisfied with yourself. There is no cause to fret, when you can't manage to do everything at once - read every book or take every job. Remember this when you feel temptation to cast off an unfinished matter. The position of Saturn points out that Virgo rarely feels the need to fight for its place in the sun. What you need will be given to you - just make sure that you study carefully, make good use of your opportunities and take what benefits you can.
Career, finance: Forecast for 2017
Under the influence of aspects between Uranus and Mercury Virgo will not be forced to toil needlessly. You will be given all the conditions necessary to easily and quickly advance along your career path or undertake your own business. Just make sure to concentrate, focus your attention and make skillful use of all new opportunities. You will have many new and useful friends and influential acquaintances, who with a wave of the hand will solve all of your problems. You will need to become more attentive in collecting new information, in analyzing it and you must try to always be at the right place at the right time in order to use what you have learned in your favor. Gumption and adaptability to the outside world will bring you extraordinary success. Make your circumstances work for you, instead of the other way around. Search for loopholes, be savvy, calculate several steps ahead - only then will you avoid working yourself to death. The best results come from those who have thought up how to get others to do work in their place.
Love and family: Forecast for 2017
The position of Venus indicates that single members of this sign may take a sigh of relief. By the first half of the year they will be allowed to part with their loneliness and begin to build strong and stable relationships, full of joy, happiness and love. Most likely the fated meeting will occur in the first quarter of the year, though it will at first seem to be cool and detached. Your relationship will develop gradually, but the slower it grows, the stronger it will become. Married Virgos should try to control their emotions in relations with loved ones and should not try to impose their point of view on others. They love you truly, so try to understand and respect their opinions. In the end, if you can't come to some kind of mutual agreement, don't get upset or offend your loved one, just to get the last word in. It's best to consider the circumstances, listen to the wishes and feelings of those surrounding you, observe them and soon you will be able to see the world through their eyes. You will understand their way of life and the reasons for their actions - this will bring you significantly closer together.
Read:
Horoscope 2017
Horoscope 2017 for Virgo for the year of Rooster
The 2017 horoscope brought to you by Horoscope-For.com - free 2017 horoscope for the year of the Rooster.