Horoscope 2017 for Aquarius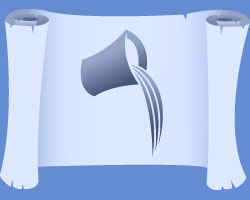 The 2017 year of the Fire Rooster doesn't foretell any serious transformations for Aquarians. They should expect stability and certainty for their future. Aquarius will continue in the same way and maintain their life principles and foundations. Next to you will remain your friends and loved ones upon whom you can always depend and with whom you will share your joys and troubles. Because you have this support group, you will feel confidence and peace that other signs will sorely miss.
2017 Horoscope for Aquarius
This year astrologers do not predict any harmful incidents that could throw you off your track. All that you plan will come to fruition, and you can build your most bold and unexpected plans without anyone or anything getting in your way. You won't have to work harder than you have in the past, but you will increase your productivity and the results of your work by several times over. Such a result will bring you happiness, just make sure to be very observant and attentive to your surroundings during this time. There is a good chance that you will receive information which will play a commanding roll in your life. Don't be too self-critical and don't demand too much from those around you. The more loyal you will be to yourself and to others, the stronger your authority will be and the more reliable your friends will become. In the second half of the year it will become very important to you to think through every last detail. Plan everything ahead of time to avoid potential mistakes or unexpected messes.
General forecast for 2017
The stars promise that the year of the Rooster will be the finest hour for Aquarians. The ruler of this year is tolerant with Aquarius and will do everything to make sure they achieve their desires. This sign usually doesn't like to take a lot of responsibility on, and will trickily try to avoid difficult problems and life tasks. They will masterfully make use of their sociability and communication skills so that their friends and loved ones will help them in difficult times. Aquarians will focus their energy on self-development and self-perfection because they are sincerely convinced that only through this path will they solve the problems in their life. They won't carry out this personal growth on their own though, instead they will share their views in their social circles and fiercely defend their point of view. Regardless of whether or not they find likeminded people, they will still consider their way of life the correct one. Because the movement of Jupiter and Mars will positively impact the creative potential of this sign, Aquarians will be able to embody this potential and unleash a mass of new talents, which will bring ease and become hopeful sources of inspiration, excellent spirits and profits.
Career and finances: Forecast for 2017
The financial position of Aquarians will be quite stable as a result of aspects from Mercury. There should be a chunk of cash coming to them that they previously thought they couldn't count on. But this unexpected gain really won't influence their overall financial situation as, most likely, Aquarius will spend it all on paying back loans or on household appliances. At work Aquarius is well-admired because they are able to beautifully and concisely express their thoughts and ideas and convince others of their opinions. Members of this sign can find common ground with every colleague and even with members of the management team. With the force of your sociability and friendliness, you will unite all your colleagues in the execution of their tasks and you will be able to transfer excess responsibility from your own shoulders - though the rewards for all work done will belong only to you. You will not be molded by the world around you, but instead you will do everything so that the world bends to your will. You will find the most easy escape from even the most difficult situation. This unique trait of Aquarius promises them a grand future.
Love and family: Forecast for 2017
Aquarians are always very loving, although the majority of them are monogamous. With the right relationship to life and worldly wisdom, they will be able to rid themselves of remnants of the past and start life with a clean slate. As soon as you take off your rose-colored glasses and and begin to objectively evaluate potential partners in life, then it's completely certain that you will make the correct choice in favor of that person who will give you real happiness, but also who will not take away your freedom. Family-focused Aquarians can expect many pleasant and positive moments, inspired by members of their own family. Relationships with their partner will be easy and trusting. Your family loves you and this feeling is sincere, so you might as well get rid of unnecessary suspicions and excessive and painful jealousies. Value your other half, surround them with care and attention, surprise them and life will be like a fairy tale for you.
Read:
Horoscope 2017
Horoscope 2017 for Aquarius for the year of Rooster
The 2017 horoscope brought to you by Horoscope-For.com - free 2017 horoscope for the year of the Rooster.