Horoscope 2017 for Libra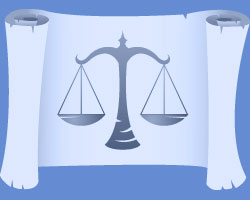 The 2017 year of the Rooster for Librans will be a time of stability and certainty in their future and in the future of their families. The stars advise concentrating all your attention on strengthening the what was learned and achieved in the last year. You must not rush, but carefully and deliberately take each step forward in order to avoid possible mistakes and missteps. You don't need to build unrealistic plans or set unachievable goals, instead direct your energy to create a happy and joyful environment. Carry out your responsibilities at work, and in your relationships with family, friends and colleagues. Organize yourself - this will give you maximum efficiency to make use of your resources and will give you the opportunity to tap into your potential. In the first half of the year, Libra will chance upon interesting events, which will inspire them to conquer new heights. Don't lose control of your commonsense though and start believing fairy tales - you're the only one to create your own fairy tale - only you can create the script which says how you will live. Avoid reckless behavior, illogical actions and heedless decisions. Maintain your commonsense and be pragmatic.
General forecast for 2017
From the first months of 2017 astrologers advise Librans to direct their powerful flow of energy and strength into self-growth and self-knowledge. Seek out new hobbies and interests and if your current home or job don't suit you, search for ways to change your situation. Spend time with family, friends or meet new people, visit cultural activities or maybe even learn a new language. If Librans will act calmly, carefully and judiciously in the first half of the year, then in the second half of the year Fate will reward them with masses of new impressions and exciting events, which will bring them a rush of positive and joyful emotions. You will have many chances to alter your future and your present and this will depend only on you - you will have the choice to make use of these opportunities or to leave everything as it is. If you seize opportunity, then be prepared - there is no way backward, you must lead what is started to its end. Only a sense of purpose, tenacity and hard work will help you to achieve results. At this time under the influence of Saturn and Uranus, Libra will attempt to achieve absolute harmony within and balance between the inner and outer worlds. You will search for what gives you pleasure and what brings goodness to those around you. It's possible that several Librans will create charities or become volunteers. No matter what they do though, Librans will strengthen their standing in the eyes of those around them and in their own eyes.
Career and finances: Forecast for 2017
Practicality and commonsense will become prevailing traits for Librans in the year of the Rooster. These qualities will distinguish them as highly-valued professionals or prove to their colleagues and managers that their work is valuable and that they are irreplaceable employees in their company. They will always be intellectual, welcoming and responsive, thanks to the love and respect of their colleagues. Such alignment indicates that the pragmatic Librans will always be able to strengthen their authority, achieve career growth and improve their financial situation. Astrologers don't recommend getting involved in various ventures or investing in dubious business projects in the first half of the year. But with the influence of Mars in the second half of the year, you can boldly defy fate, move toward reasonable risk and invest your savings. The stars promise that all will fair well and your financial ventures will multiple several times.
Love and family: Forecast for 2017
If the stars recommend against reckless behavior and attempting the unachievable, then it's best to direct all your excess energy to your other half, to the improvement of your relationship, to travel and entertainment, which will make your connection more versatile and interesting. Within the first six months under the influence of Venus, Librans will exude romanticism, making their partner especially feel their love and attention - you are capable of surprises and giving gifts. Surround your loved one with care, give him surprises and you'll receive much more in return. What is more valuable than anything on earth, if not a long-lasting relationship, built on the most sincere and deep feelings?
Read:
Horoscope 2017
Horoscope 2017 for Libra for the year of Rooster
The 2017 horoscope brought to you by Horoscope-For.com - free 2017 horoscope for the year of the Rooster.