Horoscope 2017 for Leo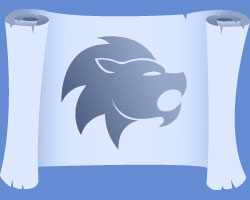 The 2017 year of the Fire Rooster will bring Leo fame and recognition. You may expect head-spinning success already in the first half of the year. At this time your life will be quite bright and fulfilling, and you can expect different events, which will bring you connections with new people. A string of meetings and business trips will bring forth the moment, when you will be able to enjoy success and bathe in the rays of fame.
2016 Horoscope for Leo
This year expects you to be energetic - you won't just sit with folded hands and wait for a suitable moment to make your move toward happiness. Leo must seize the moment, and during this time you must focus on the achievement of your goals and the fulfillment of your life plans - the productivity of your work will increase manyfold. The second half of the year will be more calm and peaceful. You'll want to relax from worldly commotion and occupy yourself with your own self-growth, with creating a comfortable home and with connecting to your friends and family. If the first half of the year will be in the public eye with progress toward financial success and general distinction, then the second half will be filled with feeling, soulful conversations and the search for harmony with your inner world.
General forecast for 2017
Leos who have gotten used to fighting for their place under the sun, will find themselves in circumstances this year, which won't force them to exhibit their predatory nature. Fate will simply offer you everything on a silver platter and you will have to simply take it and use it well. At first, these strange circumstance will confuse the Lion, but he will quickly acclimate and make use of each of Fate's gifts. Good fortune will follow Leo closely, and it's fruitless to wonder whether life on a silver platter will become flavorless and boring - nothing could be further from the truth. The Lion will receive more opportunities, more time for himself and his loved ones, more travels, which will bring unforgettable experiences, emotions and new contacts. In order to fully enjoy all of Fate's offerings, Leo must do some work on himself, open himself up to change and to receive easy rewards. The influence of Jupiter's fortuitous position will bring recognition and many admirers to Leo's life-loving energy. The year of the Rooster will bring your finest hour, so be ready to boldly carry out your plans and dreams.
Career and finance: Forecast for 2017
The ruler of 2017, the proud and ebullient Rooster will bring the powerful Lion sudden career growth, and to those who have been searching for fulfilling work, new opportunities and alluring offers. Under the influence of Saturn and Mercury, the Lion will be able to carry out his most bold ideas and build his own business - all this without investing colossal amounts of effort. You will have to simply desire, say the word and dedicate your plans to influential and successful people, and everything will be as easy as pie. You'll simply enjoy your results and the growth of your own enterprise. The stars guide you to focus on professional paths which emphasize group effort, because in the company of similar minds and companions, you'll be able to execute your most bold schemes. The reputation of the Lion will only increase in other's eyes, many will come to listen to you, respect and ask for your opinion. Be patient with them, for your societal position will depend on them.
Love and family: Forecast for 2017
Because Fate will spoil you will huge opportunities and avenues for success, the Lion will be left with adequate time to share with his household. In connection with the success of work and business, your material wealth will also improve and will allow Leo to spoil his loved ones and family with travel and other gifts. In any case all of the Lion's loved ones will be content with his affection and care. Relationships with Leo will be the needed safe space in which his loved ones can hide from the hubbub of the world. Single members of this sign will not be bored - the biggest chance for a relationship with the opposite sex will come in the first half of the year, for it is at this time that the certainty arises of developing relations and the onset of moving and deep emotions.
Read:
Horoscope 2017
Horoscope 2017 for Leo for the year of Rooster
The 2017 horoscope brought to you by Horoscope-For.com - free 2017 horoscope for the year of the Rooster.