Horoscope 2017 for Capricorn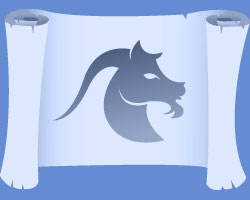 The entirety of 2017 will be full of energy and optimistic spirits for those born under Capricorn. They will experience unbelievable ease and harmony and all sides of life will be in balance. A positive outlook and faith in themselves will bring Capricorn to the fulfillment of its goals and success.
2017 Horoscope for Capricorn
The position of the planets will positively impact their wellbeing and their personal strength and possibility. Capricorn will rationally make use of their given resources and will not waste energy on unnecessary matters. For the first half of the year astrologers recommend making use of a wait-and-see approach in looking for the right moment to make the first move toward your dream. It's important to plan carefully, as the biggest plans can be ruined by the smallest mistakes, and also use only tried and true methods and approaches and engage only reliable and honest people. In the second half of the year Capricorns will search for an outlet for their ideas and creative potential. Their creativity and unique thinking will fundamentally transform their lives, separating it into a "before" and "after". If you are able to find recognition for your creative approach, maximize this potential because everything that hindered you before this point will stay in the past. Only joy, opportunity, optimism and good fortune will accompany you. You will transform your relationship to this life and to each aspect of it, and this will become only the starting point from which your new joyful and successful life will begin.
General forecast for 2017
The first months of the year of the Red Rooster will be a bit constrained and sheltered for Capricorn. Or at least this is how it will look from the outside. But really, they are just focused on themselves and on their own way of life. They will analyze all their actions in order to understand why their lives have worked out not exactly as they wanted. Capricorn will aim toward self-development and will try to harmonize their outer senses with the inner world. Such attempts to better know and transform themselves will help Capricorn see the world through different eyes and get to the bottom of their problems. They will rid themselves of all inhibitions against their development and will begin a new life without burdens from the past, and without the risk of committing the same mistakes again. In the spring, Capricorns should be a bit more careful and prudent - don't rush to open your soul to new friends or acquaintances. Just wait a bit and share these emotions and worries with close reliable friends. The best time for vacation is the second half of summer. Under aspect of Uranus and Pluto, Capricorns will take this time to tend to their nests, as it is the most fortuitous time to spend at home, to build better relationships with your children, parents or partner. Autumn will bring members of this sign new opportunities and challenges, thanks to which you will be able to carry out your dreams and achieve your goals.
Career and finance: Forecast for 2017
Already by the beginning of the year with the help of Saturn, Capricorn will have a distinct notion of what they want to achieve in the coming year. This clarity of ideas and sense of purpose, plus their judgment and patience will become true companions on the path to success. The self-esteem of Capricorns will significantly increase after slight events, which are transformed into small achievements - their faith in themselves and personal power will also grow. There will be people around them to help and support them at any minute - but this will not allow Capricorn to give up and disappoint their close family and friends. Instead, this support group will become their biggest motivators and a source of positive energy for them. You will become an example for each member of your team and they will come to rely on you. With your stability, commonsense and pragmatism you will strengthen your position at work and in society. These qualities will attract influential people and businessmen, who will see a potential partner in you. As for finances, Capricorn has never been known for its wastefulness - this frugality will bring a stable financial platform for you and will give you the possibility of starting your own initiative.
Love and family: Forecast for 2017
Under the influence of Venus amorous by spring Capricorns will already meet someone special, who will completely transform their relationship to the opposite sex and will prove to them that it's impossible to judge a book by its cover. You will experience a rush of exciting emotions, impressions which will stay in your memory for a long time. Being in love will take you into the clouds where you will dream of a life together with this new person. It will be as though you've grown wings which will let you fly high in all spheres of your life. Let this wonderful feeling called love inspire you and give you strength. Home-centered Capricorns can expect an escalation of romantic feelings toward their partner. It's possible that you'll start to see him or her through new eyes, see new qualities about them, which will cause you to fall in love as if for the first time.
Read:
Horoscope 2017
Horoscope 2017 for Capricorn for the year of Rooster
The 2017 horoscope brought to you by Horoscope-For.com - free 2017 horoscope for the year of the Rooster.